Our Children's Views
We have spoken to some of the children to get their views on life at Archibald and asked them about some of their favourite moments. Here is what some of them had to say…
2019: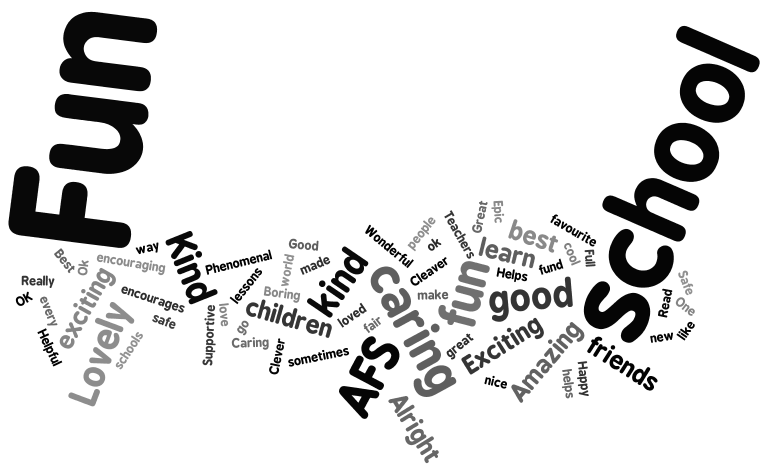 All the teachers care about us!
Archibald is very fun and helps me to learn more,
I have made some really good friends.
School encourages me in every way
Archibald helps me to make new friends and learn whilst making it fun.
2018:
Year 2: 
The thing I enjoyed the most in year 2 was learning how to skip, it has been really really fun! I really like all the things we have done in art especially the Japanese Art.
I have enjoyed the topic 'Once Upon a Time' because I loved making the project where I made my own story. I liked learning about what the Quayside was like 100 years ago because we got to see some of the tools they had and what their houses were like.
I've loved doing 'Beside the Seaside' pictures with watercolours and I've also enjoyed the cress experiment we did in science, finding out where cress grows the best.
2017:
Year 1:
Albie- "I loved going to Pizza Express because we got to make our own pizza. I learned that science isn't all about potions. I really like school and I have lots of friends to play with."
Emma- "I enjoyed transition week because I made lots of new friends in Reception. I love school and all my lessons are really fun. The teachers are all really nice and help me."
George- "I enjoyed going on lots of school trips especially going to Alnwick Castle. I learned how to do joined-up handwriting and I am now a better reader."
Charlie K- "My best bit this year was having more friends. I enjoyed having so much fun because I really like to do work. I learned all about minibeasts, castles and that people in medieval times would wee down holes into the moat."
Gurleen- "The best bit in Year 1 has been making so many new friends. I really liked all the fun topics and my favourite was amazing animals. I like that I can now write joined-up."
Year 2:
Jack T- "My favourite trips were the Fire of Gateshead and Newcastle. I liked the Blue Reef Aquarium because I got to see different sea creatures."
Edith- "My favourite trips were the Blue Reef Aquarium and the House of Objects. I also liked the skipping festival. When I get into Year 4 I will be faster than I am now."
Sam- "My favourite PE lesson was doing skipping. My favourite topic was 'Oh I do Like to be Beside the Seaside'. I love Year 2 because we always have visitors. I loved the time when our Mums and Dads came in and we made a How Can I Help the World? poster."
Iona- "I liked skipping in the hall. When we did Spain food tasting was good. My favourite subjects are reading, writing and numbers. My favourite topic has been 'How can I give the world a hug?'"
Tobyn- I really liked learning about the Victorians. I also liked going to the House of Objects because you could make what you want. I also liked learning about Spain when we tasted the food. I get to eat Spanish food when I go to Spain."
Demi- "I liked going to House of Objects because we made dens and things. I went to the skipping festival which was fun and we came second. We went to the Quayside and it was splashtastic."
In July 2016 we asked the children in Years 1 and 2 what their best part of their year at school had been. Here's what some of them had to say…
Henry enjoyed 'making his topic projects like a castle and a car!.'
'Printing the Turkish picture for the art exhibition,' was a key memory for Oliver.
Ben has particularly enjoyed 'Going on the school trips especially the one to Alnwick Castle!'