Treasured School Memories
We have captured some treasured memories from our children in Year 4 who are about to leave us to start the next phase of their school life. Some of these may be about their earlier years as well as about their time in Key Stage 2 (Years 3 and 4).
Written by the children themselves, we hope that these give you a true insight into life at Archibald!
July 2019: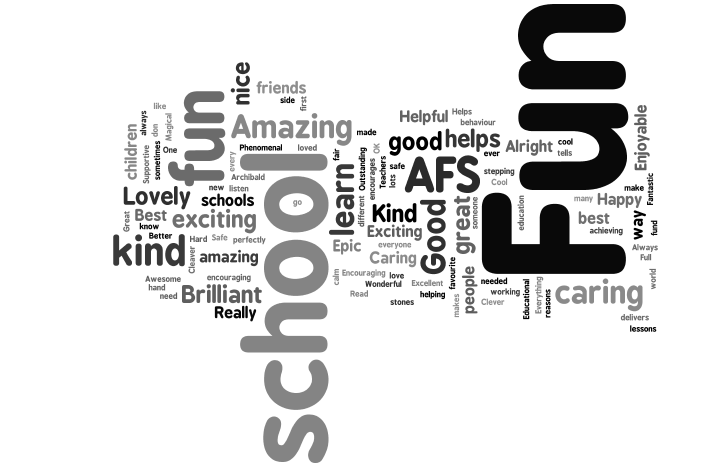 July 2018
Mabel – 'Going to Hawkhirst was brilliant! I was very scared to go on the zip wire, but once I'd started I loved it.'
Learning about Ancient Egyptians especially mummification and how and what the Egyptians did to bodies.  At Beamish, I loved the dentist and learning that when couples got married they were given a special gift of false teeth!!
Art loved all the trips, but Beamish was the best as he loved hearing about the way they did things and how dangerous mines were.   We agree that he also really enjoyed orienteering as he loves reading maps.
Hannah said that at Hawkhirst Bellboating was the best even though it was hail stoning golf balls!
The topic of Europe was great as the children found out things they didn't know about Brexit.
Another of our year four children said that they enjoyed Beamish as they were able to try and taste different foods that they ate in Victorian Times.
July 2017
Year 3:
Esme-"I have had the best time in Year 3. One of the best bits was getting my pen license. I really liked going to the dungeon in Gateshead."
Ruby- "I have loved funny Friday with Miss. White. I really enjoyed going to the Handcock Museum. I liked learning maths a lot because it is my favourite subject. I used to struggle with it but now I find it easy."
Lola-"I enjoyed going to Newcastle University. I also liked learning about Ancient Greece and we got loads of information from the Greek housewife."
Brandon- "The best bit in Year 3 is all the sports like tennis and rugby. I enjoy playing with Loris lots and I learned Isacc Newton discovered gravity."
Elizabeth- "My favourite memory in Year 3 is when I went to the Dance Festival. I've enjoyed playing with my friends and having fun. I learned lots of new art techniques."
Loris- "The best bit about school is the teachers because they teach me loads of stuff. I have learned about the Tudors and the Greeks and I have learned my 4 times tables."
Year 4:
Robert- "Hawkhirst was my best bit of Year 4 and I love numeracy. I really like playing and chatting with my friends. I have learned all about fronted adverbials."
William- "The best bits have been the leaver's performance, making more friends and Hawkhirst. I have really liked all the trips too. I have learnt so much and I am now good at maths."
Sophie- "I have made lots of new friends this year. I loved Hawkhirst and I loved playing hide and seek there. I really like art and I learned my 3 and 4 times tables and lots of Spanish too."
Joeseph- "The best thing about Year 4 is all the trips. I enjoyed making new friends and going to  Hawkhirst and doing clubs. I have got better at maths and science."
Maya- "I thought it was so funny when all the teachers got a pie in the face for charity. The school trips were good and I love Miss. Crowe."
Oliver- "I really liked Beamish. I loved Hawkhirst and when the teachers got a pie in the face. This year I have got much better at drawing."
Year 4 Leavers Powerpoint 2017
July 2016
The children in year 3 talked about the fantastic PE lessons as there are lots of opportunities to take part in different sports like tag rugby, tennis, dancing and swimming.
Eve T thinks that Year 3 has the greatest teachers in the world whilst Max says 'Year 3 has taught him to concentrate really hard!' There were also lots of comments about how the children had worked really hard on their handwriting this year and have loved getting their very own Pen Licence! Amy and Rebecca would like to share that they really enjoyed their class assembly and showing off everything that hey had learnt.
Esme and George think Year 3 is fun and that it is great because there are lots more clubs to take part in now they are older.
Our Year 4 children who are moving on to pastures new said…
Avy: The best thing about Archibald are… 'Hawkhirst as I got to do things I have never tried before. I also enjoyed practicing for our Bugsy Performance. All of the teachers at Archibald are great. I've enjoyed all of my lessons too. Most of all I have made really special friends!'
Charlotte said 'The best thing is that the teachers are so encouraging so when you get stuck they are there to help you. The children are all really friendly too.'
Adam's and Finlay's views were that Archibald is brilliant because we take the children on lots of trips and do fun activities! Sonny echoed this saying 'School is just so much fun.'
Cerys declared ' The best thing about Archibald is that you always feel welcome. No matter how upset, angry, scared or happy you are there is always someone there for you. Whether it is a teacher or a friend – you will always have someone.'
July 2015
Our leavers' thoughts shared in their PowerPoint and own video!
July 2014
Download the fantastic PowerPoint from our Year 4 Leavers Assembly July 2014!
July 2013
'Hawkhirst was the best!' This was echoed by all of the children!
'Going to Cats for our Year 4 leavers event .'
' My best memory is of all my friends from when I started at Archibald.' Good friends and friendships played a key part in the children's answers about their memories of life at Archibald.
Many of the children related their favourite memories to the visits over the years such as Castle Keep, Discovery Museum, Winter Gardens and Beamish to name a few.
Being involved with Lets Get Cooking.
The whole experience of being pirates and going on the pirate ship was enjoyed by many of the children.
'Going swimming every week in Year 3 is great!'
'Our Christmas parties!'
'Ancient Greek Day.'
All the DT work such as making Tudor puppets, Greek temples, sweets for Charlie and Chocolate Factory and shields.
'Boy and Girl week was fun – it was a new idea and I loved working with the girls,' said Lucy.
'Getting table points is a great challenge!'
When we learnt all about Japan and we wanted to know more about volcanoes so Mrs Dawson helped us and we all did this together! We also got to make Sushi too!'
'The school discos are the best!' cried Derek
July 2012 Memories
"My favourite memory at Archibald was going to Hawkhirst with all my friends. We did canoeing, abseiling, night line and lots of other things."
"I enjoy going to the Discovery Museum in Year 3. Also I enjoyed learnt about Emergency Services in Reception."
"I remember when I started school I made lots of friends that was my special day"
"My favourite memory from Archibald was dancing at the Sage with Miss Scott and everyone else. We danced to All that Jazz and performed in front of hundreds of people."
"My best memory is joining this school and meeting all of my friends"
"Another one of my favourite moments was when we found out that we were performing "All that Jazz" at the Sage with Miss Scott"
"The most memorable moment in Archibald was when I met my two best friends and there still best friends now with me."
"In Year 3 my favourite teacher was Mrs Jackson because she was very nice to everybody. We learnt about the Tudors and we also did a play about the Tudors. In the play I was King Henry V11"
"When I was Noah in the reception and we were doing a play and I was really scared about it"
"One of my favourite memories is when I was in Year 1 and we were trying to make circuits and we spent ages trying to figure how to make it."
"A memory that stood out was when we went to Hawkhirst. It was really fun every day you did at least 6 activities. It was so tiring. My favourite activity was night line!"
"My favourite memory would be going to a school trip to Beamish because it was very fun when we went to all the different Victorian houses and Victorian shops.
"My favourite memory is when we celebrated when Archibald was a hundred years old and we had sports day."
"We went to the sweet shop and we saw a man making delicious pineapple drops."
"My favourite moment at Archibald First School is playing at euro 2012 mini tournament because it was so good because it was fun. We got to the semi finals but we lost on penalties."
"My favourite thing about is how we went to Hawkhirst. I liked Hawkhirst because it was the first time I went to school over three days. At Hawkhirst we did loads of activities like abseiling. Nearly all of my friends went there and we had a really good time."
"My best memory was when I came into nursery and building up until now I am in Year 4 and I am looking at nursery children now and it gives back memories."
"My favourite memory of Archibald First School was the Year 4 trip to Beamish. I also liked the school euro football tournament."
"My favourite memory in school is when I started school in reception and I met lots of people and the teachers in the school."
"My favourite memory of Archibald was when we went to Hawkirst Scout activity centre to do lots of great activities, like the crate staking and the water sports. My favourite water sport was the raft race."
"I liked it when we went to Beamish and I like the Christmas party. I liked it when we went to the farm in Year 3."
"When I went to my first trip in Archibald to the Centre of Life and used the plasticine and went on the ride."