Hello you lovely lot! How are you? I hope you and your families are all safe and well. It has been another wonderful week for the Facebook page; thank you all so much for sharing your creative ideas. I must admit, I have been sad that we haven't been able to go to school, so your pictures and comments have really cheered me up! Here are just a few of your super pieces of work!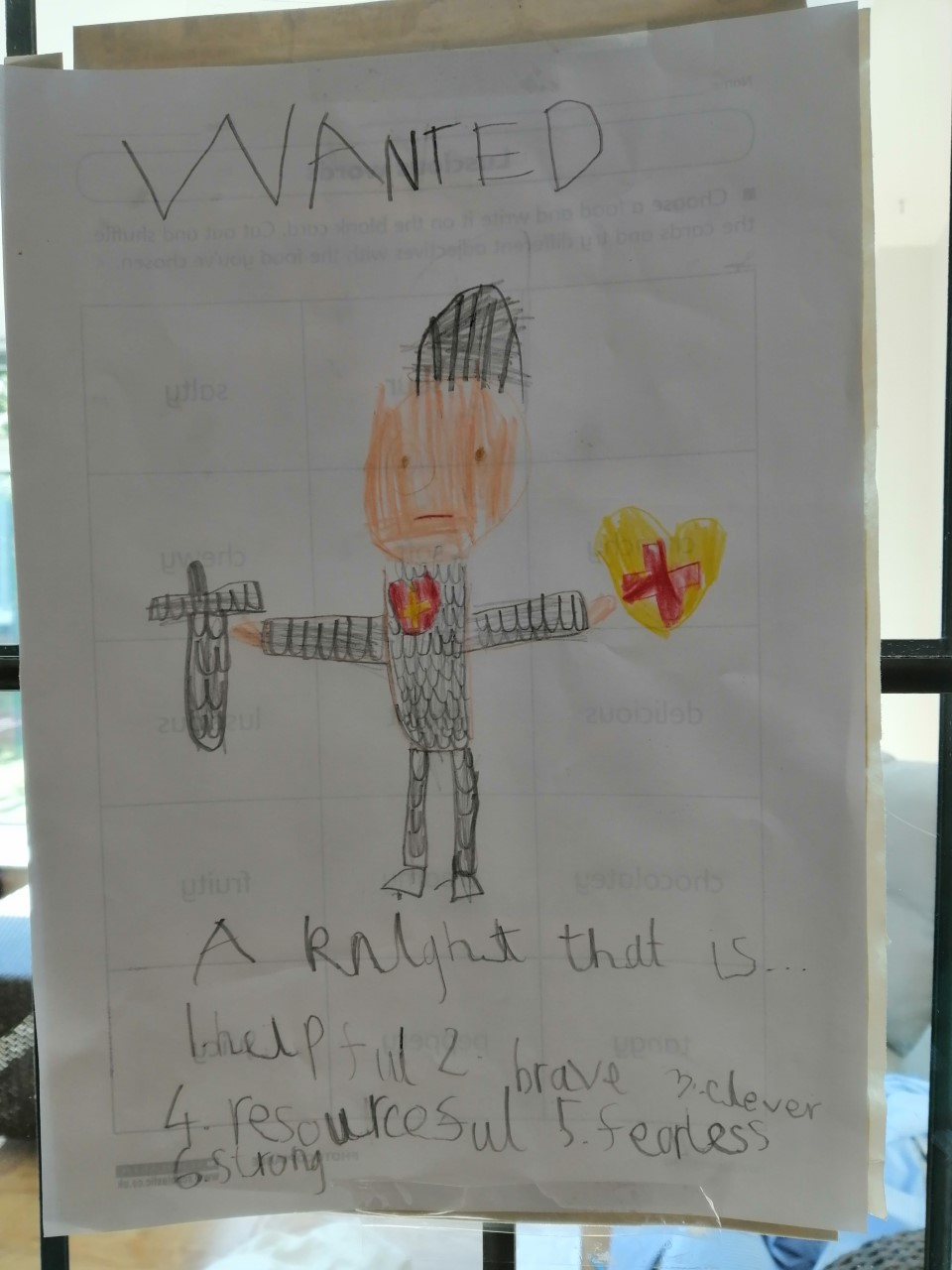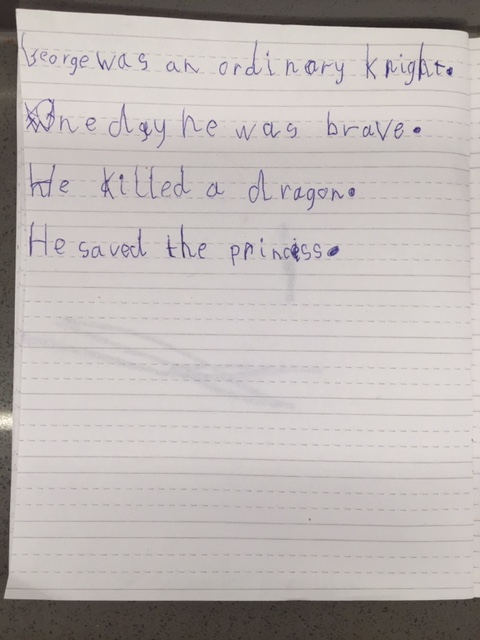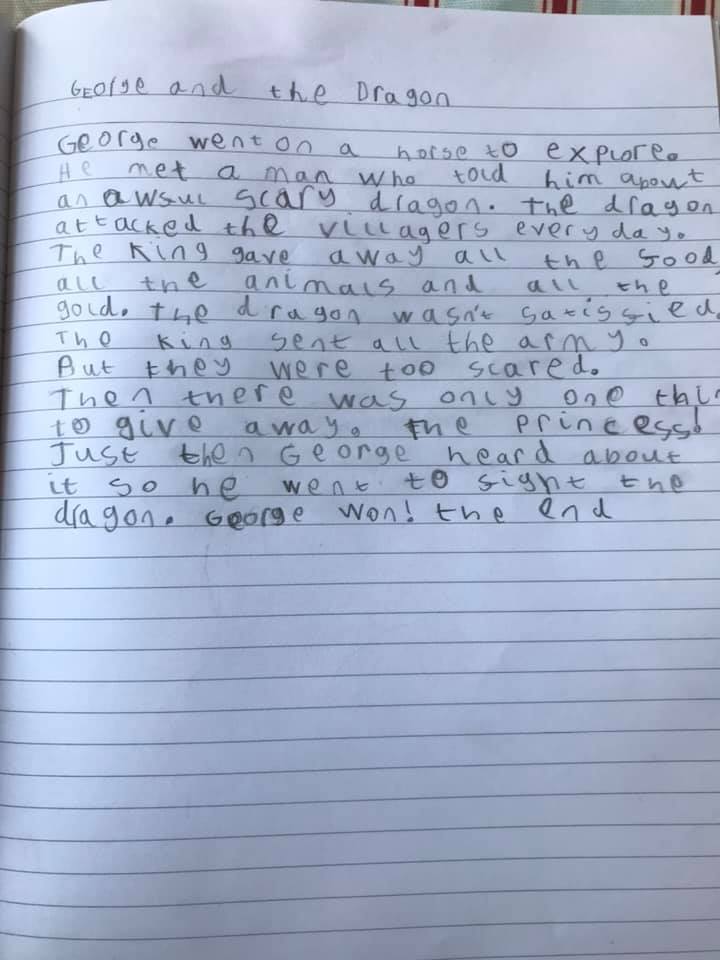 The grown ups are missing you all so much; hopefully we can see your smiley faces as soon as it is safe to do so. In the meantime, we have been working together (thank you technology!) to put together lots of new tasks for you to try. Are you ready to find out your new challenges? You will find them below…
Lovely Literacy!
The Story of The Princess of Lockdown
Watch the video below before looking at any of the tasks!
Challenge Card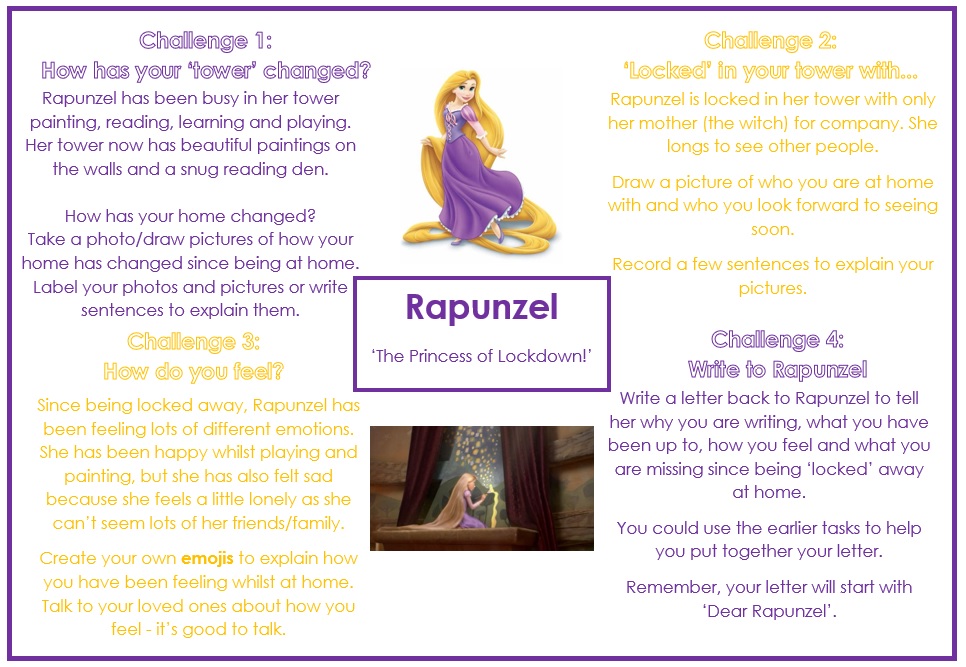 Challenge 5
Life in a Castle
Who else do you think might live in a castle? Would they be rich or poor? What would they wear? What would they do all day?

Who would have worked and lived in the castle grounds? Would they be rich or poor? What would they wear? What would they do all day?

Other creative ideas…
Read the story of Rapunzel.
Have a movie night and watch Disney's Tangled.
How is it the same/different to the story?
Make up a new game for Rapunzel to try whilst she's locked away in the tower.
Write some instructions on how to play it.
Paint a beautiful picture of what you can see out of your window.
Marvellous Maths!
The White Rose Maths Team continue to prepare a series of five maths lessons for each year group. Every lesson comes with a short video showing you clearly and simply how to help your child to complete the activity successfully.

Please feel free to backdate and work on the 'Week 2' tab and complete as required, as we have covered this area of maths. It will also save you waiting on lessons being released. It looks like this: https://whiterosemaths.com/homelearning/year-1/

Lesson 1 – Compare Capacity
Lesson 2 – Count in 10s
Lesson 3 – Make Equal Groups
Lesson 4 – Add Equal Groups
Lesson 5 – Make Arrays

Challenge
Make Jammie Dodger Shields! (DT/Maths)
Archie and his family made these scrumptious biscuits and it has inspired me to get baking.


Pretend you are the Cook of the castle and see if you can prepare these biscuits for the Lord and Lady. You will have to try your very best, as some Lords sent the Cook to prison if their dishes weren't very good! See the recipe below, written by Archie and Co.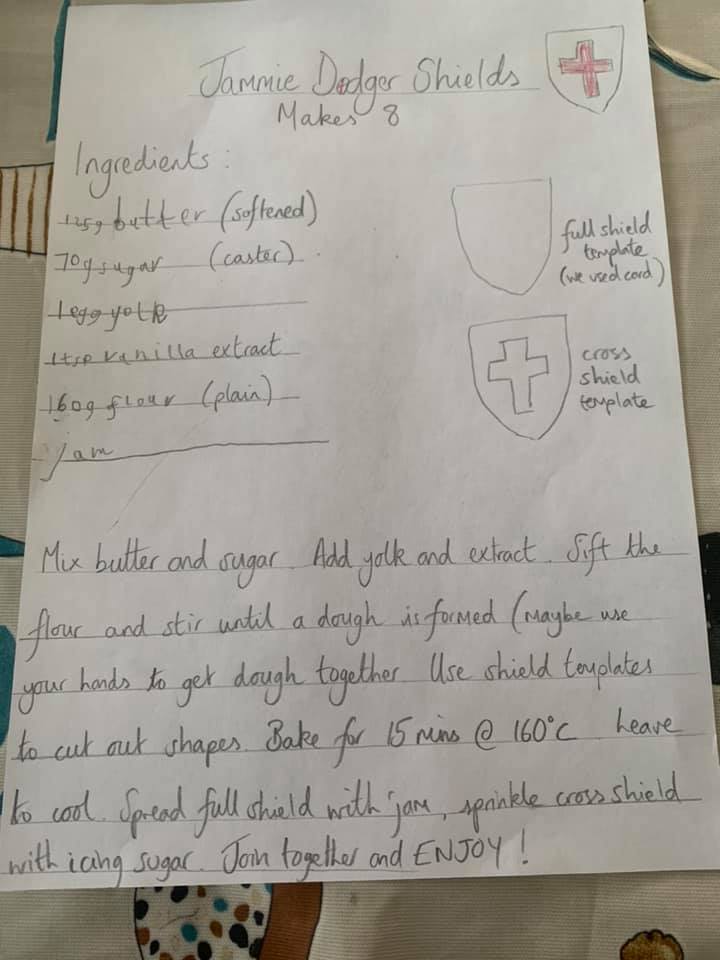 Terrific Topic!
How did Newcastle get its name? – Clue 1

The image we showed you last week belonged to the Bayeux Tapestry and it showed a battle from long ago. It depicts the Battle of Hastings in 1066. Let me tell you more about it… https://www.bbc.co.uk/teach/class-clips-video/history-ks3-ks4-1066/zrnd7nb

Challenge 1
Cause and Consequence
Consider the CAUSES that led to the CONSEQUENCE of William becoming King of England. How many causes can you think of? Who will have he longest list?



If you need some help thinking about 'cause' and 'consequence' you can use this example: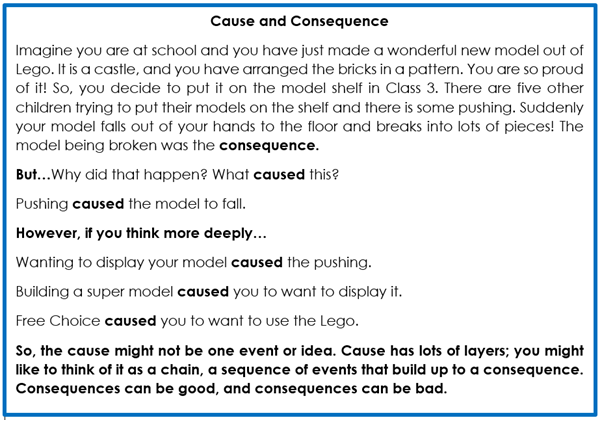 Challenge 2
Prepare to INVADE!
Imagine you need to invade somewhere to get what you want, just like William. You might want to invade the kitchen to become King/Queen of the treats, you might want to invade your home to become the new owner, or you might want to invade Archibald to become the head teacher!

Devise a battle plan:
What will you do?
How will you get there?
You might like to look at a map or create your own.
What will you need?
Can you go alone? Will you need an army? How will you advertise for an army? Perhaps you will need to create a poster. Think about the armies in the Battle of Hastings; what size will your army need to be to succeed?

We would love to see any evidence of these invasions!

Challenge 3
Research
A good historian uses sources of information. Use these videos to learn 3 facts about the Normans. Share your learning with your family.
https://www.bbc.co.uk/cbbc/watch/wicked-william-the-conqueror

https://www.bbc.co.uk/iplayer/episode/b05y0mzt/ad/horrible-histories-series-6-3-wicked-william-the-conqueror-special

You might like to look on these sites, too:
https://www.theschoolrun.com/homework-help/normans
http:// https://www.bbc.co.uk/bitesize/topics/ztyr9j6/articles/z3s9j6f
http:// http://www.primaryhomeworkhelp.co.uk/bt.html
Return next week to discover more clues in how Newcastle got its name!
Super Science!

I told you last week to return this week if you wanted an experiment. Every Castles and Knights topic needs a few dragons, so here is your experiment for the week. I give you… The Ferocious Foaming Dragon!

This experiment combines a fun dragon craft with a science experiment that teaches about reactions. You might like to do this outside and contain the experiment in a tray.

You will need:
~ Plastic bottle with lid removed
~ Items to decorate/create your dragon (E.g. card/foam card, googly eyes)
~ Tape
~ White vinegar
~ Dishwashing liquid
~ Baking Soda
~ Spoon
~ Food Colouring – optional

Craft Method:
1. First, carefully make the dragon by creating a tail, two arms, two legs and some spikes.
2. Next, securely tape all your body parts to the bottle, leaving the top clear of parts and tape.
3. Then, add googly eyes near the bottle opening, so it looks as though the dragon is looking up.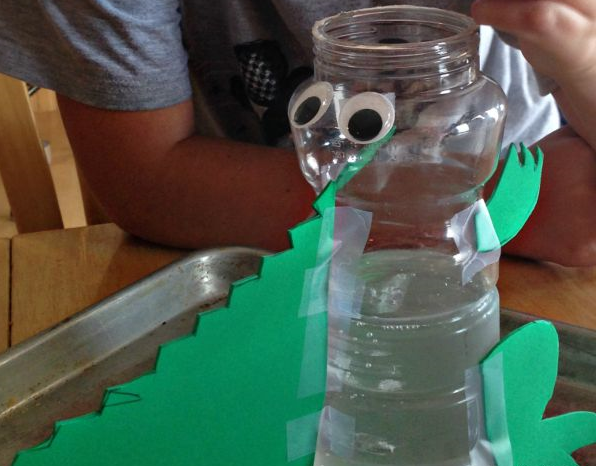 Now you are ready for the experiment!

Experiment Method:
1. First, carefully fill the bottle half way with vinegar.
2. Next, add a squirt of dishwashing liquid and a few drops of food colouring if you would like your foam to be colourful.
3. Then, gently mix the contents of the bottle and place it in the centre of a tray (it's about to get messy!).
4. After that, add a teaspoon of bicarb to the bottle and watch as the dragon sprays his foam. More bicarb = more spray.
5. Finally, quickly stand back and watch!

Conclusion
So, what's happening here? When you mix vinegar (or ethanoic acid if you want it's fancy scientific name) and baking soda (fancy name – sodium bicarbonate, which is an alkali – the opposite of an acid), it produces carbon dioxide. This means the two together form gas bubbles which makes the mixture spread out and expand. How fascinating! You also might remember that carbon dioxide is what we breathe out and plants breathe in.
Brilliant Bucket Fillers!

It has been lovely to see your bucket designs and see how some of you have been filling buckets. I'm pleased to say I saw no evidence of bucket dipping, hooray!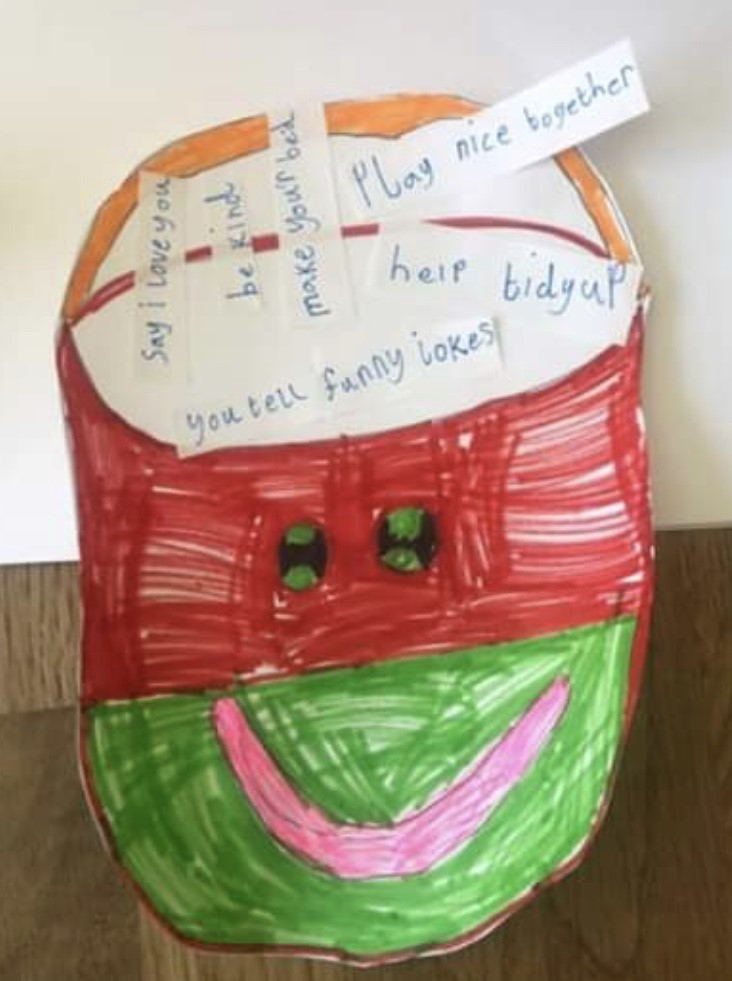 Challenge 1
This week's bucket filling challenge is to write a kind note for someone. 'Hide' it somewhere you know they'll find it and wait to see them smile! Is there someone your missing? Why not give them a phone call or post them a card to let them know how much you care!

Challenge 2
The Positivi-tree seems to be blooming on Moor Crescent! Why not create a decoration and add it on your next daily exercise route? Thank you to Izzy's family for all their hard work starting the tree!
Magnificent Makaton!
What b-e-a-u-tiful weather we have been having! Singing Hands released this video to celebrate our blue skies and to cheer everyone up. I have been trying my best to learn it; why not join me! Share snippets of your attempts of the Facebook group.

https://www.youtube.com/watch?v=QPFwv2NtFMM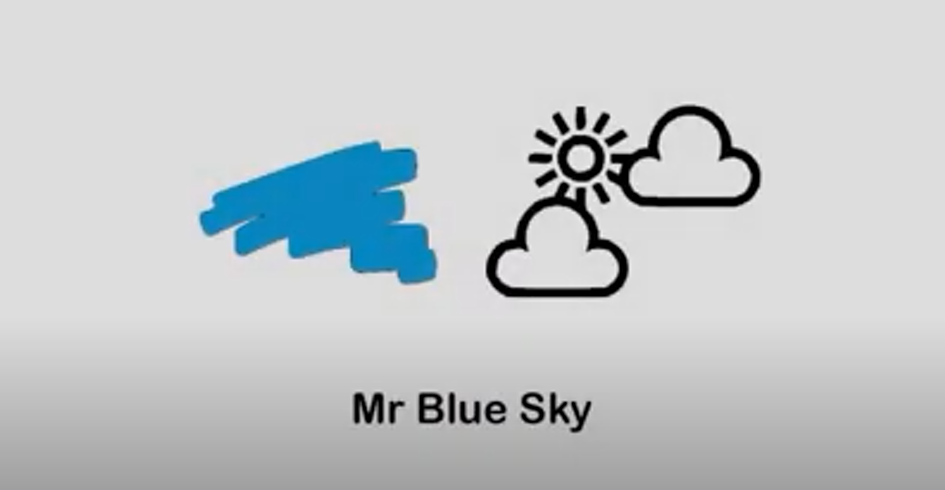 Happy signing!
Finally…
Dear Grown Ups,

Firstly, we want to reassure you that completing every task is not necessary. Please take what you need, when you need it. We understand that this can be quite daunting, so we have popped together some tips. A few people have been in contact, so this week's will focus on writing.

The top tips for Year 1 writing are:

Look for:
Capital letters, finger spaces and full stops in the correct places.
Letters formed correctly.
Use of word mats to improve spelling.

Expectations:
We encourage your children to sound out as best they can, using all the sounds/tricky words that they have been taught (you received a copy of these word mats when the reading book system changed). We also don't expect your child's work to be word perfect. We always encourage them to look at titles, questions, etc. and magpie spelling from there if they need, but here are some plausible examples to hopefully help take off some pressure:

George was a brave knight. –> Jorj was a braiv night/niet/nite.

He saved the beautiful princess. –> He saived the byootfl prinses.

They had a massive feast to celebrate. –> They had a masif feest to selebrait.

If your child is showing preference towards other activities, that is fine! Please be assured that we will work with your child and get back on track when we return to school; so please, focus on fun and enjoyment!

We hope you enjoy this week's tasks. We can't wait to see what you get up to. Keep smiling!

Love Miss White, Mrs Sinclair, Mr Bourke, Mrs Corrigan, Mr Holman and Mrs Conway. 🙂