At the start of the week Year 2 got a surprise when we found most of the tables upside down in Class 6. We couldn't believe our eyes and were pretty cross. We knew Bobby was to blame!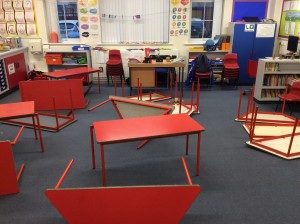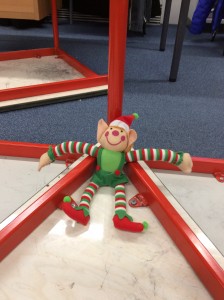 Later in the week, we realised that Bobby wasn't just cheeky but he was also greedy. He was having a feast with some of our party food!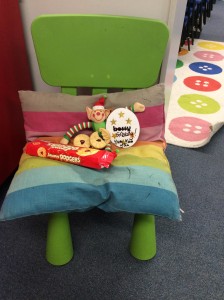 When we came into the classroom one morning we realised that there were no chairs in Class 5 or Class 6. We knew exactly who had done this and Bobby even left a message about it. We had to send out investigators around the school to help find the chairs and bring them back. It was tricky but luckily we have great children in Year 2!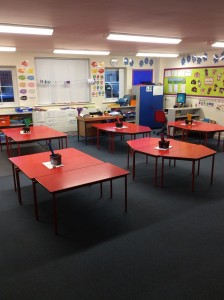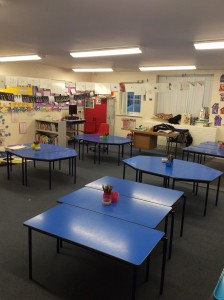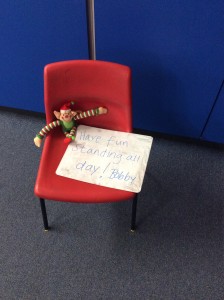 When we came in to school on the last day we were surprised that Bobby hadn't done anything wrong. We couldn't find him in Class 5 or 6 but we noticed a note from Bobby saying that he was sorry and had gone back to the North Pole. He is going to tell Santa how sensible we have been! Even though he was a bit cheeky we will still miss him. Maybe we will see him again next year?