On Wednesday 14th December, Early Years had their Christmas party.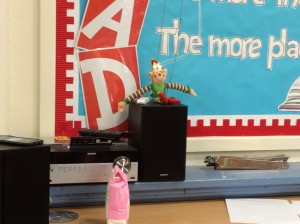 Alfie the elf put his party hat on and helped Mrs Jones to DJ the music.
We liked the disco-Matilda, Louisa and Martha.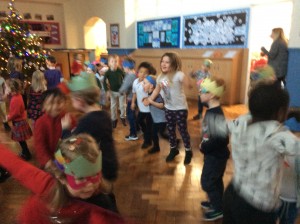 I liked Musical statues because I won-Emma
I liked when we played musical statues-Fritha
I liked when we played the Frozen game-Harrison
I enjoyed the party food-Eliza
I liked having the picnic inside!-Katie
I liked the popcorn-Josh
I enjoyed the sausage rolls-Sam M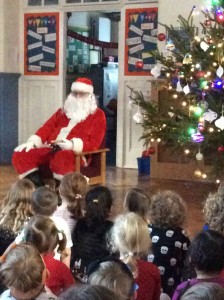 I liked Santa-Freya
I liked it when Santa came and shouted Ho Ho Ho and he left us some sweeties-Alice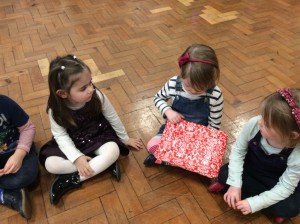 I won a big bar of chocolate-Dexter
I got some chocolate when the music stopped-Alfie
I didn't win but I got a chocolate coin-Sam S
Thank you for all the lovely food.  We may be still eating it at Easter!