Hi everyone. We hope you had a good Easter and the Easter bunny was good to you. If you haven't seen our Chick Chick Chicken video check it out in the news page. Just a quick update of what we have been up to and a little heads up on what we will offer next week.
Mrs Nelson
We have adopted some caterpillars and are watching them grow. We have been making cake, gingerbread men and jelly. We made Easter cards and boats and are exercising in a variety of ways.
Mrs Jones
We have been enjoying sunny days in the garden. We hunted for clues to find our Easter eggs. We opened an ice cream shop to help us do some maths. We did a family gym session, changing Isobel's bike into an exercise bike. Isobel is enjoying playing the phase 1 phonics games on phonics play.
Ms Turner
We've been making clay rainbows, decorating eggs, making friendship bracelets for friends we're missing, rock painting and walking our dog.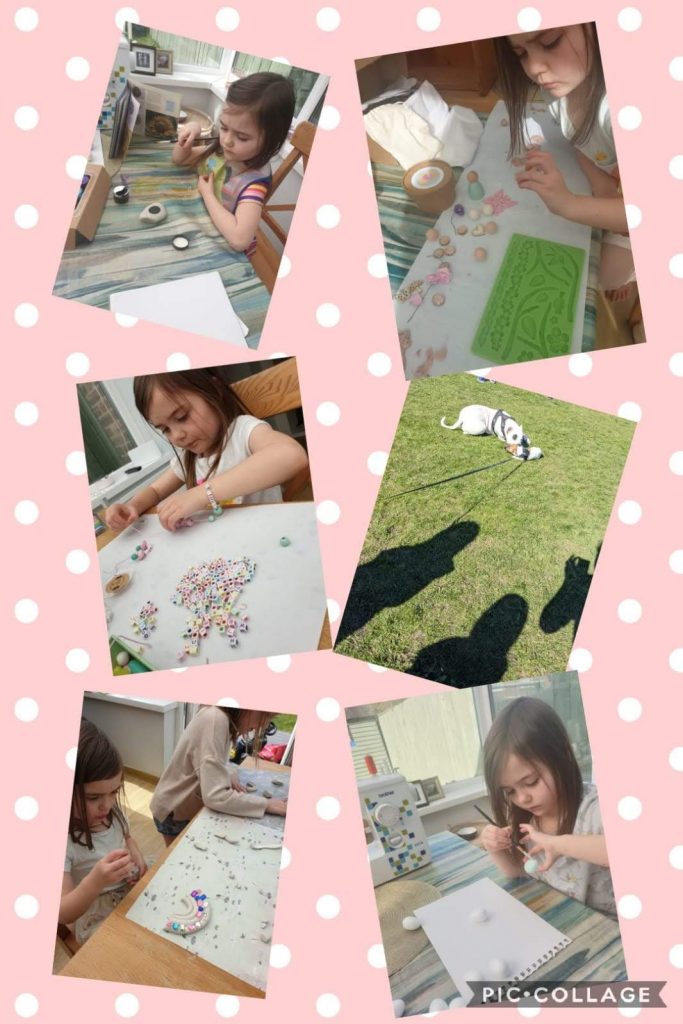 Mrs Ward
We have been baking and planting. We have been enjoying seeing the signs of spring. We have been enjoying games night, We made a rainbow sun catcher and Conor bear joined the bear hunt.
Mrs Watson
We have been testing out the trampoline, baking a cake for Daddy's birthday, decorating eggs, colouring and playing marbles.
Coming soon…
Next week we will send home a new story with activities. In Reception we would like to look at halving and will send some ideas on how you can do this at home. We will share some new activity sheets. We will begin our new topic with some fun things to try.
We love seeing what you get up to on Tapestry and on the Facebook page. Safe home, stay safe and we will see you soon.
.