Year 2 were very lucky because we had a visit from Mrs Willis. She knows a lot about science and different kinds of materials.
We looked at glow film which can be used for the star stickers that we put on our ceiling and it can also be used to help us see in the dark.
Next we investigated D30 by using it with a watermelon. Mrs Willis hit the watermelon with a hammer and it made a hole and a bit of a mess! However, with the D30 on the watermelon the hammer couldn't make a mark.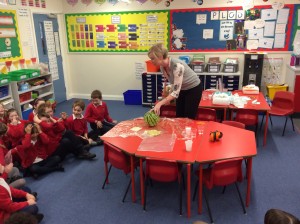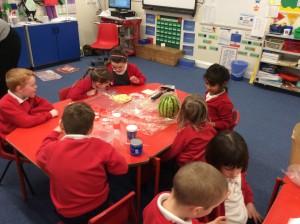 Later on we put hair gel in a petri dish and added some salt. We wondered what would happen and it turned out that the salt made the hair gel dissolve.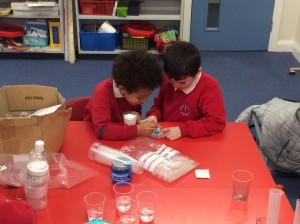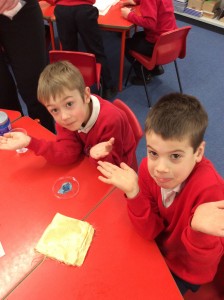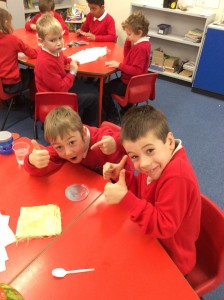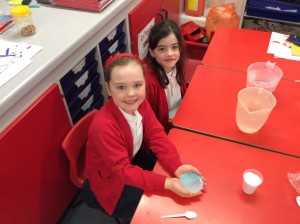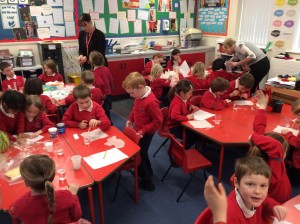 Our final investigation was adding water to nappies to find out which was the most absorbent. We used a pipette to add water to the nappy until it couldn't take any more. Finally we compared our results. What an absolutely marvellous scientific morning!