Hello everyone!
After a sunny half term break, we hope you have recharged the batteries and are ready to sink your teeth into our new topic 'In the Garden'.
Thank you for keeping us up to date with the fantastic activities you have been completing through Facebook, Twitter and email. The variety of ways you all explored the Castles topic was brilliant and showed a secure understanding of some tricky concepts.
Lovely Literacy
Creating a bit of a buzz! 
This week we would like to share the following story:
Challenge 1: SPAG (Spelling, Punctuation and Grammar)
Y1 children need to be able to correctly demarcate a series of sentences. This text is perfect for providing the content for children in Year 1 to write simple sentences. Wordless books remove the difficulty of content, leaving the children to focus on the composition of their sentences and the technicalities. Maybe you could use some Kung-Fu Punctuation to help you create sentences to match the pictures from the book.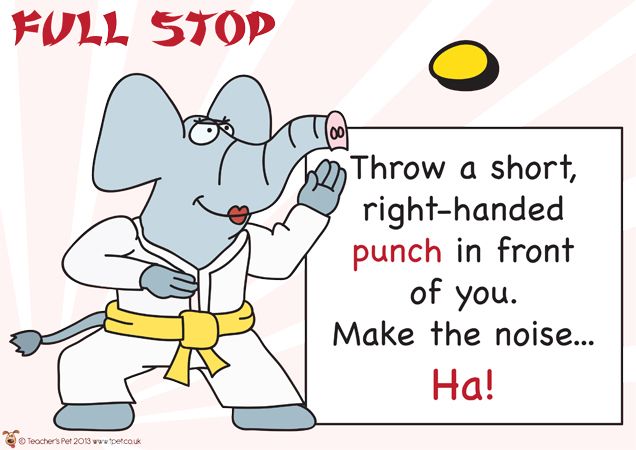 Challenge:
Use -ed suffixes to create sentences with past tense verbs
Can you remember how to create the past tense of regular verbs (doing words)? Have a practise with the words below:
bump –>
play –>
listen –>
stay –>
brush –>
Today I walk to the shop. –> Yesterday, I…
I jump on the huge trampoline. –>
Remember, as Mrs Corrigan says, "English is a funny language!" so sometimes we have to change this rule. Can you remember what happens with these words?
love –>
like –>
run –>
And the trickiest of all…
go –>
Challenge 2: Become an author!
Did you notice this story has no words? However, it is full of beautiful illustrations that help us to understand what is happening. We would love if you could become the author and write the text to match pictures. 
Challenge:
Use speech bubbles to record dialogue between the characters.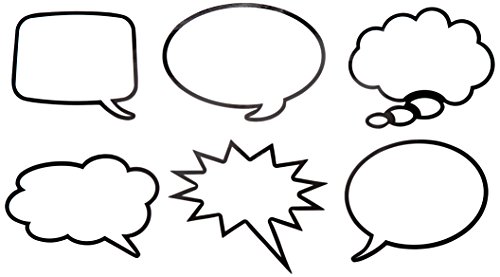 Challenge 3: Bee's Twitter Take Over!
If you were Bee, what tweets would you share with your friends each day? Use the pictures from the book to help. You could take a screenshot or recreate them yourself. Remember if you are pretending to be Bee, then you need to use "I".
Magical Maths 
The White Rose Maths Team continue to prepare a series of five maths lessons for each year group. Every lesson comes with a short video.

We also recommend BBC Bitesize, as there are free opportunities to practise the White Rose lessons with different activities and worksheets. The dates marry up exactly.

Please feel free to backdate and work on the 'Summer Term Week 4 (w/c 11th May)' tab and complete as required, as we have covered this area of maths and the worksheets are available.
It looks like this.
Lesson 1 – Add by making 10
Lesson 2 – Subtract within 20
Lesson 3 – Add and subtract worded problems
Lesson 4 – Compare number sentences
Lesson 5 – Friday Maths Challenge
Reasoning and Problem Solving 
Mr Holman was thinking of a number rule. He asked the class to choose numbers to test so they could try to work out what the rule was.

If the number they chose fitted his rule, he wrote it on the board under 'I like these numbers'. If the number they chose didn't fit his rule, he wrote it under 'I don't like these numbers'.

After the class had chosen four numbers, this is what was on the board:

| | |
| --- | --- |
| I like these numbers | I don't like these numbers |
| 15 | 18 |
| 5 | 22 |
| 30 | 46 |
What could Mr Holman's rule be?

If you were in Mr Holman's class, which number would you choose next to test your idea?

How could you find out Mr Holman's rule in the smallest number of guesses?
N.B: Noting liked numbers on a number square can help with pattern spotting.
After this task, why not create your own secret rule and see if your family can work it out!
Terrific Topic! Eco Week
Challenge 1: Science
Plant your mini meadow seeds (on their way to you via post) to attract bees, butterflies and other bugs to your garden or local area.  
What attracts insects to your garden? Why are bees important? How can bees help us achieve clean air? Research and record any way you like.
Challenge 2: Science
Can you think back to when we learned to classify animals? Can you remember the first five groups we researched?
Bees do not fit into any of the categories we learned about – they belong to a group called insects, which belong to a bigger group called invertebrates. What can you learn about insects? We will start you off with one fact: Insects have 6 functioning legs.
Perhaps you could extend your learning and research the difference between our first five groups (vertebrates) and invertebrates.
Challenge 3: PSHE – Responsible Citizens
You have hopefully learned why it is so important to protect our bees. Can you create poster that we could use to advertise exactly how to Save the Bees in Gosforth?
Super STEM!
Challenge: DT
Design and create your very own Bee Hotel
Alison Jay (author of Bee and Me) is very Bee Aware and is constantly looking for ways to attract bees to her garden. By planting colourful and strong-smelling flowers you can help. They don't have to be expensive plants – bees love weeds too!
Good bee flowers:
Dandelion
Heather
Honeysuckle
Lavender
Bees also love herbs, such as Mint, Rosemary, Sage and Thyme – you can plant these in pots on your windowsill.
Bees need dry, dark hiding places, to make their nests. They like to crawl inside little pipes, into log piles or under an upturned flowerpot. If you have a garden, leave a little corner undisturbed to encourage bugs and bees.
As a scientific ecologist, you will have to think really carefully about which materials to select and how you arrange your materials so your bees are as snug as a bug!
Post your efforts on the Facebook or Twitter page and we can see who managed to attract lots of different pollinators. Maybe you could use our bee identification chart to see which species visit your Bee Hotel?
Don't try to touch or pick up the bees, though – they just might sting you if they feel frightened!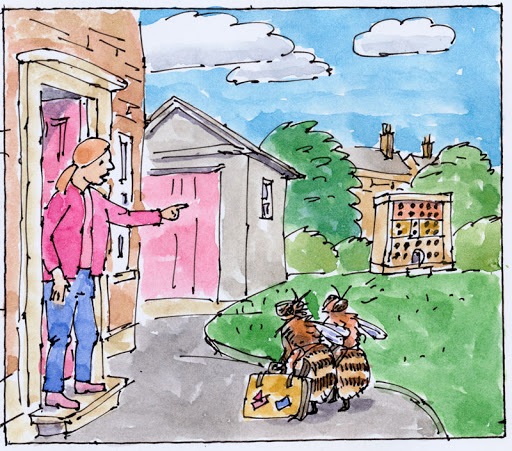 Let's Get Physical! – P.E.
This half term we were meant to be working with James Morgan from the Northumberland Cricket Board over a series of lessons improving our hand-eye coordination, throwing and catching skills through various cricket activities. Therefore, each week we will be sending you a video from James with a challenge to complete and also an alternative challenge if you do not have cricket equipment in your house.
James' Batting Challenge
Or
Dynamic Stretches
• Strides – stride forward bending both knees at same time raise clasped hands above head x5 forward/backward
• Heel stand – stride forward with front straight leg & heel only touching ground reach with both hands to below knee…x5
• Hurdle strides – exaggerated high and straight leg …x5 forward/backward
• Squats – feet apart squat with upper leg parallel to ground …x10 arms across chest, x10 arms out in front
• Skipping strides – high knee and across swing arms x5 forward/backward
• Sideways skip – lifting and lowering arms …x10 in each direction
• All fours – on hands and toes run forward/backwards…x10 each direction
• Heel taps – jog across hall touching heel with right/left hand
We will be sharing our school learners attempts at these challenges throughout the week.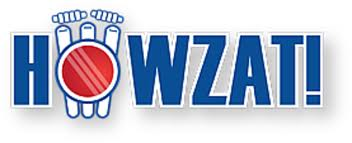 Magnificent Makaton
This week's sign is 'bee'.
This week's sign is 'to wash hands'
Finally…
We have loved being able to see what you have been up to, whether that is via email, Facebook or Twitter. We would also like to make more use out of the lovely pictures and videos that you share and create an even stronger link between our classroom learners and home learners. With that in mind, Mr Bourke and Miss White will be collecting your pictures and videos to help celebrate our learning.
Please continue to share via Facebook and Twitter, but we may ask you to forward some things on to our homework email so that we can safely access and use these for school creations. Thank you for your understanding.
Have a wonderful week everyone; we can't wait to see what you get up to!