We had a great day visiting the Old Gaol in Hexham. The ladies who ran the activities were amazed by how much we already knew.  We learnt the story of the Jail Break and we're looking forward to writing our own play scripts in Literacy, using the video that Mrs Nisbet took!
We even found out about local crimes and punishments in Hexham!
We all got to dress  up in Tudor Clothes and learnt how to curtsie.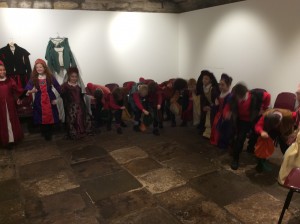 We were really good at dancing!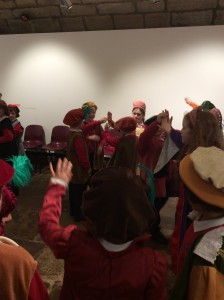 We also made our own pomanders!