All the boys and girls in Key Stage 1 have been working really hard over the last few weeks on our Christmas production. Can you guess what it was called? That's right, Lights Camel Action! We have all had so much fun learning our lines and singing all the songs. Our favourite part was performing to the audience and we are so happy that so many of our family and friends came to watch the show. We really hope you enjoyed watching because we certainly enjoyed performing to you.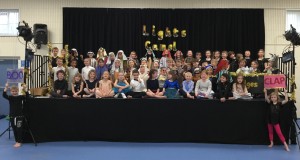 If you didn't catch any of the big shows then here are some fun facts for you. There were lots of hosts who looked very smart and remembered their lines brilliantly. We also had three talented judges although one of them was a little harder to please than the others!
There were amazing angels, smart shepherds, incredible innkeepers, delightful dancers, a stunning star, wonderful wise men and of course some very funky camels! Plus of course Mary, Joseph, the people of Nazareth and even our talented music director.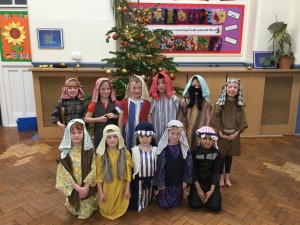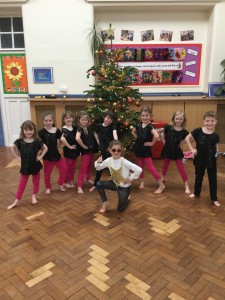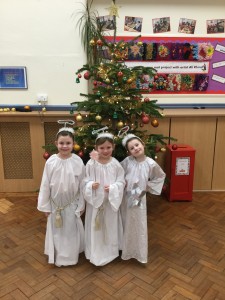 If you thought the singing was great then that is because of the year 1 choir who were wonderful. Also, we wanted to say thanks to all the people in our family who helped us to learn our lines and how to sing the songs.
Did you know we even had two special visitors? That's right our elves came and thought it was the best show ever. We hope you thought so too and that you have a very Merry Christmas!!!