Year 2 was very lucky because we had a real scientist called Anna who came to visit us. She brought some tools and equipment in that usually are hard to get. When she was here she amazed us by mixing two clear liquids together and it went dark yellow! Anna kindly showed us how to make lava lamps and they were very colourful.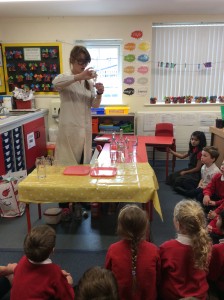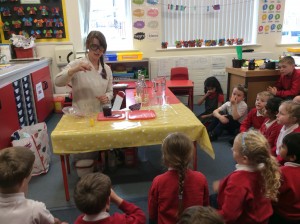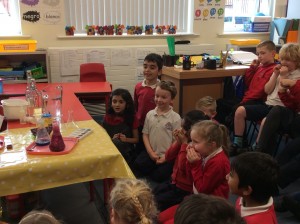 Later on we went outside and made some giant bubbles. It was very exciting and fun to watch!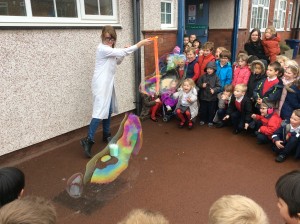 We also carried out our own experiments. For one of them we used data loggers to check the temperature of water. Another experiment was using magnets to pass a ball from one bat to the other bat. We even investigated which material is best for a toy racing car to drive on. Finally we had another important job because we had to make slime for the Ghostbusters! We had a wonderful time in Science Week!