On Monday 3rd December, Year 4 were extremely lucky because they got to go ice skating at the Centre for Life…
We started our day by taking a trip on the Metro to Central Station, it wasn't too busy as we headed to the Centre for Life. Inside, we placed our belongings into the big cage and we felt jolly and excited to start our activities. The first thing we did was explore the Brain Zone!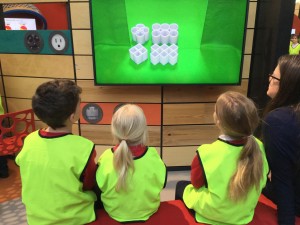 The Brain Zone
We completed lots of interesting tasks and we watched some fun videos about mind-bending illusions. We were also able to see a real human brain which was donated in 2001 by a man from Berlin. Lots of children enjoyed the different ways to investigate the brain, one of these ways allowed the children to use technology to look inside the brain! A hugely popular attraction was the toilet. It looked like a toilet, but it was actually a water fountain. The water was cold, but definitely drinkable! Most of the things tested whether you believe your brain, or your sight.

More Scientific Activities
After the Brain Zone, we went on the 4D Motion Ride which took us on the Polar Express.
"It was scary because it felt like we were dropping on a rollercoaster." – Jenna
"You had to have 3D glasses on and I thought it was super!" – Tobyn
Also, we were able to visit the planetarium, it was dark and the seats were comfy! Whilst there, we watched a movie called 'Alien Worlds', which taught us some more interesting facts about the planets in our solar system. During the afternoon, we went to the Science Theatre, where we listened to a very evil plan by a scientific villain! Django was chosen to be part of this performance and he really enjoyed it.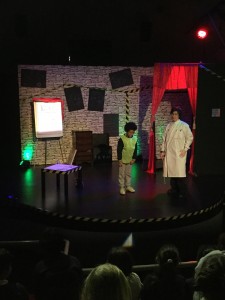 Ice Skating
"I fell down about thirty times, but, I still got up and kept on trying. Eventually, I got there and I didn't have to hold on to the wall anymore. It felt good!" – Luke
"I liked ice skating because I helped a lot of people." – Phoebe
"I liked the ice skating because if people fell over I helped them, and I tried to help and teach others to ice skate too." – Isabella
"It was hard but it was very fun." – Deacon
"I really enjoyed ice skating because it made me nice and warm." – Esme
"At first I felt uncomfortable because I hadn't done it in a while, but when I had done some more skating I felt more comfortable." – Arietti
All of the staff and helpers agreed that it had been an excellent day, and we were all very proud of everyone for trying their best and representing Archibald so well.