On Monday Year 1 went to visit Shildon Railway Museum.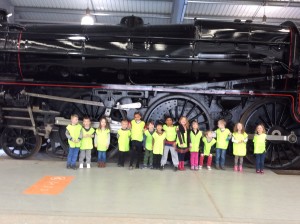 There are lots of trains there.-Tom
There are trains that use electricity there.-Lizzy
They have tracks on the floor-Jada
We went to the really cool park.  The train tacks on the floor were really cool too.-William
We saw the queens carriage.-Jack T
We saw a train like the Rocket.  It was in the Rainham trials. -Francesca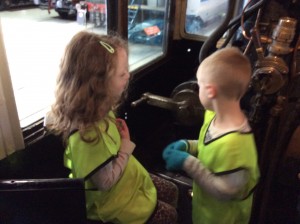 We went inside a train to learn how to drive it and Tom was the fireman and William was the driver-Henry.
My best bit was when we went inside the train-Millie.
I liked the activities-Emma
There was a cool built train that we saw in the museum.-Theo P
My favourite bit was looking at the Queens carriage-Zara.
I liked the bit when we learnt who drive the train.-Rebecca
I liked looking at the trains-Ben W
I liked blowing the horn-Emily.