Hi Year 3!
Welcome back, we hope you've enjoyed a lovely break and had the chance to enjoy some sunshine. This week our work is going to focus on our local area and finding out what you already know, as well as providing you with some ideas for new activities. Please keep sending us your fabulous work and we look forward to seeing your creative ideas!
LITERACY
A huge thank you to Ava for reading Chapter 7! You did an amazing job and we loved the way you used your expression to tell the story. Would anyone else like to read a chapter of the story? This week, we're looking at Chapter 8 and Chapter 9!
Task:
How well can you write a character description? (Chapter 8 will help you with this)
You can choose whichever character you want.
Try and think of adjectives to describe their personality, their likes and dislikes.
Use verbs and adverbs to describe what your character likes to do. (For example: Grandad enjoys singing and dancing happily around the fire.)
You could even have a go at drawing a picture of what you think they look like.
Here is a character profile template you could download and use.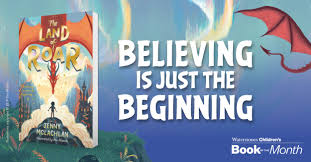 "Believing is just the beginning"
Why do you think they've used this quote?
Do you have any experiences of adventures you've played during lockdown?
Look around your house, your garden (if you have one) or your local area. Where could a new adventure begin? Could you try and write a story opener to make the reader want to step into your book or adventure?
CHALLENGE:
If you would like to try a literacy challenge then use your imagination to look at this mysterious picture and answer these questions!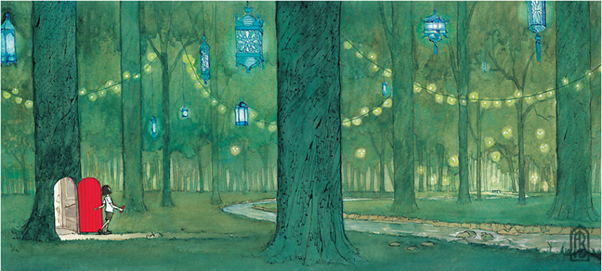 What's on the other side of the door?
What is the girl holding in her hand? Why?
How did she get to the forest?
Where is this?
Who hung the lanterns in the trees?
Where does the stream lead?
Will the girl go back through the door or stay in the forest?
Predict what will happen next!
NUMERACY
This week we will spend some time looking at fractions. There are four lessons that each have a downloadable worksheet. The accompanying videos for each lesson can be found via the weblink below or by downloading the video weblink document.
https://whiterosemaths.com/homelearning/year-3/
CHALLENGE:
If you would like to try some online numeracy activities then try this website!
GEOGRAPHY
Does anyone recognise this river?
Can you see where it goes?
Do you know what type of maps these are? Do you have any maps of your local area?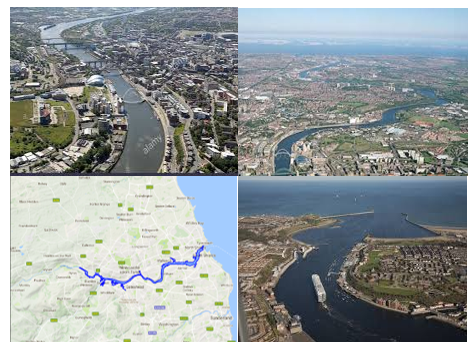 Have a go at these online activities which introduce us to maps:
https://www.bbc.co.uk/bitesize/topics/zvsfr82/articles/zdk46v4
Now, let's look at how we use maps and symbols to navigate around a map
https://www.bbc.co.uk/bitesize/topics/zvsfr82/articles/zjdkhbk
Activity Ideas:
Could you have a go at creating your own contour island? (see attached instructions)
Using Google Maps on your computer, practise zooming in and out and see if you can find our school. Here is a screen capture of our local area. Can you find the school? What other symbols can you see on this map?
Could you plot your own route between two places for your local exercise?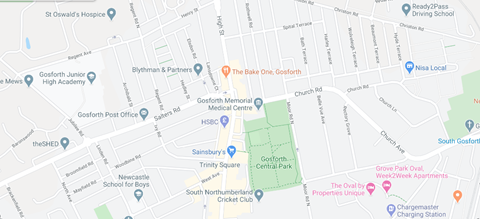 Challenge:
Using your map skills and information from the BBC bitesize activities, look at this map and tell someone in your family all about it. What could you do in this area? What does the map show you? Maybe, as a family, you could have a look at Google Maps and plan your own adventure somewhere?

Look at Mrs Nisbet's dog… she quite fancies an adventure in Cockermouth! Do you know where that is? We look forward to seeing the different ways you can share your map skills with us.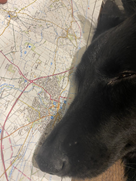 Here are some local walks around Gosforth you might want to try and follow. Or, can you create your own local walk on here as well? Can you find out how far you walk?
https://www.mapmywalk.com/gb/gosforth-eng/
ART
We've loved seeing all your creative rainbow ideas! We would now like you to be inspired by local artists. Have a look at some of these websites which represent two different artists.
How are they different?
Which is your favourite and why?
What emotions does the art work evoke in you?
How would you describe how these artists have been creative?
ARTIST 1: John Coatsworth
https://bridekirkfineart.co.uk/john-coatsworth-artist

Could you try and create your own landscape art work using the curvation technique?
Artist 2: Andy Goldsworthy
https://www.tate.org.uk/art/artists/andy-goldsworthy-7274
Could you create your own sculpture in the North East of England or Gosforth?
(Remember you can use anything such as leaves, stones or sticks… just be as creative as you want!)
MUSIC
As we're looking at our local environment, have a look at these versions of "The Blaydon Races". This was due to take place on the 9th June.
Could you sing along? Have you heard it before? Try and create your own version?
"Blaydon Races" (Roud #3511) is a Geordie folk song written in the 19th century by Geordie Ridley, in a style deriving from music hall. It is frequently sung by supporters of Newcastle United Football Club and Newcastle Falcons rugby club. Blaydon is a small town in Gateshead, situated about 4 miles (6.4 km) from Newcastle upon Tyne, in North East England. The race used to take place on the Stella Haugh 1 mile (1.6 km) west of Blaydon. Stella South Power Station (demolished in 1995) was built on the site of the track in the early 1950s, after the races had stopped taking place in 1916.
Or, have a look at Blaydon in the pasthttps://www.youtube.com/watch?v=x-q9vQXCzEY
HISTORY
This is what Gosforth used to look like:
Could you try and find any pictures of Gosforth or Newcastle and see how the area has changed?
https://www.visionofbritain.org.uk/place/762
History on your doorstep – could you find any of these photos? Perhaps, you could be a photographer and take some photos? Are there any other areas of interest in Gosforth or the surrounding area?
http://www.bbc.co.uk/tyne/content/articles/2008/04/13/north_gosforth_chapel_feature.shtml
SCIENCE
Nature Scavenger Hunt
Since we're having such lovely weather, it's time to get out to explore your local area for a nature scavenger hunt!
You will need:
A colour wheel
Card
Twelve Pegs
Print the colour wheel, stick it on a piece of card or a carboard box to reinforce it then cut it out.
Add twelve pegs to your child's t-shirt!
Head outside and get hunting! Add a peg to the colour wheel each time you find a colour in nature. Maybe ever take a photo of every colour you find in nature!
Try your best to find all twelve!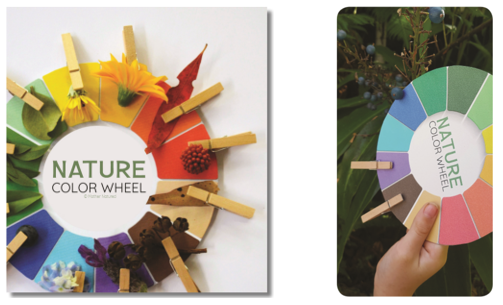 Ice Cream in a Bag
Is there a better way to enjoy the sunshine than with a refreshing ice cream? Well, now you can try making your very own delicious ice cream!
You will need:
2 small Ziploc bags
1 large Ziploc bag
1 cup of cream or whole milk
Flavouring e.g. chocolate sauce, vanilla, caramel
Combine the ice cream ingredients and put them in a small Ziploc bag.
Squeeze out most of the air (you'll still need some air to get into the ice cream for it to have the right consistency) and seal the bag. Put this into the other small Ziploc bag and seal.
Fill the large Ziploc bag with about 6 cups of ice. Add half a cup of salt, then put the ice cream bag in and then seal.
Shake vigorously for 5-10 minutes then serve and enjoy!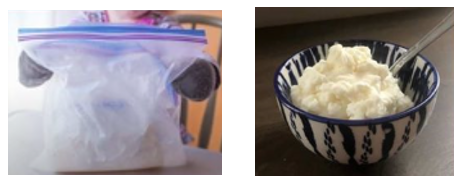 PSHE
This is one of our favourite books. We read it again and again and each time we take something away from the book to think about.
How are you smart? Perhaps, you could do a mind map of all the wonderful creative ways you are smart.
Thank you for taking the time to try some of these activities and continue to show us what kind, caring and smart individuals you all are!
Love Mrs Nisbet, Mr Morrow, Mrs Marshall and Miss Watson x