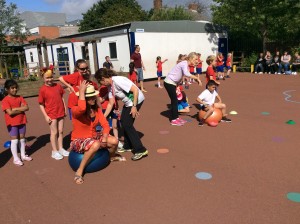 On Tuesday we had a phenomenal sports day which was fantastic for everyone in Year 3.
We did lots of fun games and eveyone enjoyed it. Even the parents joined in!
The games were: potato and spoon race, the water race, welly wanging, the dressing up race, the skipping race and the space hopper race.
"We had so much fun in sports day because we did welly wanging." Reece Class 8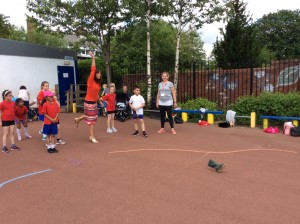 " I liked doing the water challenge because you got really wet and it was quite hard." Lucy – Anne
"The boys looked funny when they were dressing up!" Evie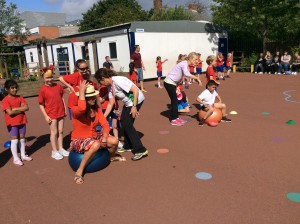 We can't wait for  our next sports day!