Hello again Year 4! We hope you are all well and have enjoyed the lovely, sunny weather with your families. We have enjoyed reading all of your posts and seeing the hard work that has been going on at home, you are impressing us all! Please find some more ideas below to help you with your learning at home. Remember, you can do as many or as few of the activities as you wish. You may also wish to complete different activities of your own, that is absolutely fine too. Be sure to showcase your achievements by posting your work on the Archibald Twitter or Facebook page. We love seeing what you have been getting up to and it really makes us smile. We miss you, Year 4 and hope that we are all back together again very soon.
Reading Tasks
Aim to read everyday for a minimum of 15 minutes.
Please read chapters 4-6 of Kensuke's Kingdom.
Write down any words that you do not understand and locate their meaning in a dictionary; can you write them in sentences of your own?
OR Read 'Big Ben Gets a Bath' which is attached below. Answer the 7 questions.
BIG BEN GETS A BATH!
People from all over the world come to London and visit Big Ben but one week this August, they would have seen an unusual sight!
Five highly-trained abseiling experts started cleaning all four clock faces on 18th August. It will be the clock's first scrub for 4 years. Experts think it will take a week to complete the cleaning so long as the weather stays fine.
The Houses of Parliament clock (nicknamed Big Ben), which was built in 1859, will also be checked for damage to the dials. Each clock face is made up of 312 pieces of opal glass, which must be treated carefully. The hands of the clock were made in copper because it is lighter than other metals.
To keep the climbing cleaners safe, the clock's hands have been frozen in the midday position. Did you know – Big Ben's real name is the Great Clock of Westminster which is at the top of the Elizabeth Tower (named after the Queen). The Elizabeth Tower is part of the Houses of Parliament.
Questions to answer:
1. Where is Big Ben?
2. Which year was Big Ben last cleaned in?
3. Over 250 pieces of glass are used in Big Ben. True or false?
4. Which material was chosen to make the hands of the clock and why?
5. How have they made sure the cleaners will not be in danger?
6. How many days will it take to finish the job?
7. What is the correct name for the building the clock is at the top of?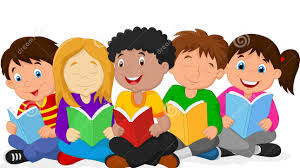 Writing Tasks
Write a description of the island, use lots of good descriptive words and phrases, including similes and metaphors. Remember to begin your sentences in different ways.
Imagine that you were joining Michael on the Peggy Sue. What things would you take with you? Why?
Write some instructions to help people survive on a desert island.
Follow the link and try out a few writing games of your choice: https://www.topmarks.co.uk/english-games/7-11-years/writing
Choose 5 words from the Y3/4 list (posted on last week's blog)– write a synonym and antonym for each one.
Can you write 6 sentences that include an extra clause – don't forget your commas. e.g. The girl, with the long, blonde hair, walked happily through the wood. Try and include a range of adjectives, verbs and adverbs too.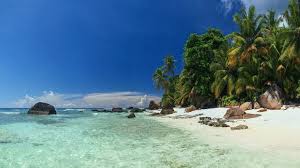 Maths Tasks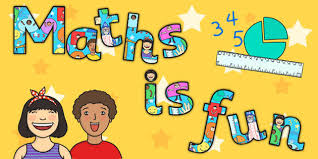 Science Tasks
Linking to our States of Matter Science topic, we are going to look at water.
Scientists say that people should view water as a solid, liquid and a gas. Can you explain why this is true?
What happens to water when it is heated and cooled? Could you come up with your own experiment? Make sure you are with an adult!
What key vocabulary could you come up with for this Science topic? Could you make your own States of Matter dictionary?
Challenge question – Why is water so important?
Don't forget the following site for some fun, hands on science ideas! http://www.sciencefun.org/kidszone/experiments/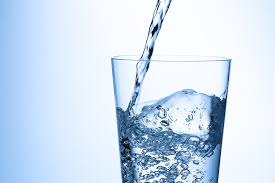 Topic Tasks
Research Victorian schools – can you then use this information to write a poem (an acrostic, cinquain, haiku etc.)
Prince Albert, Queen Victoria's husband, died in 1861 when they were both 42 years of age. Can you design a WANTED poster for a new husband for Queen Victoria? Think about what information needs to be included – you could use some of the facts you already know about her e.g. hobbies and interests / duties etc. Make your poster bright and attractive and don't forget to share it with us online!
Research the famous artist Charles Rennie Mackintosh and recreate his iconic rose design. Follow the link below to help you: https://www.twinkl.co.uk/resource/cfe2-a-104-cfe-second-level-step-by-step-charles-rennie-mackintosh-rose-powerpoint
Continue with your powerpoint presentation about Victorians – can you add some extra slides? Remember to include: backgrounds, pictures and transitions.
According to historians, the Victoria Sponge Cake was one the queen's favourites and was actually named after her – can you make your own Victoria Sponge (with an adult, of course!)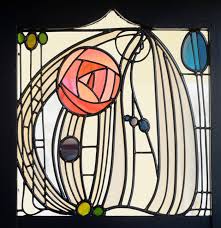 PE Tasks
This week is all about dribbling!
What is dribbling ? Can you write a couple of sentences, with examples, on what dribbling is?
Dribbling is needed in most sports. Can you name some examples?
Pick up a ball, football, basketball, hockey stick or anything that you are able to dribble and build your own course. You could use cones, pairs of socks or even cups!
Challenge 1 : Use your opposite limb e.g if you are comfortable dribbling with your left foot in football, dribble with your right!
Challenge 2: Use both feet or hands to dribble around your course!
Challenge 3: Dribble without looking at your equipment!
Finally: Could you time yourself around your course? Can you improve your time everyday? Record your results then share them with us.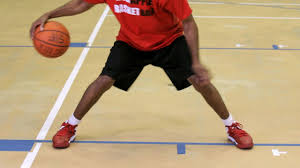 We hope you enjoy completing these tasks – remember, you do not have to do them all. Don't forget to share any good learning ideas or websites with us too. We really do wish we could be doing these tasks with you in our classrooms instead, but it's important that you all stay safe at home for a little longer. Stay safe and keep smiling, Year 4, you are doing a great job.
Sending all our best wishes,
Mrs. Graham, Mrs. Marshall, Mr. Nettleship, Mrs. Johnston and Mrs. Harrison xxxx