We hope you all had a lovely weekend and enjoyed fun times with your families in the sun. Here are the tasks for this week, as always they are here for you if you want to use them, but don't worry if you can't get them all done. We have loved seeing what you have been getting up to, so keep posting your work on our Facebook page or you can email it to us using the school homework email address. Keep healthy, happy and safe everyone- we continue to miss you all.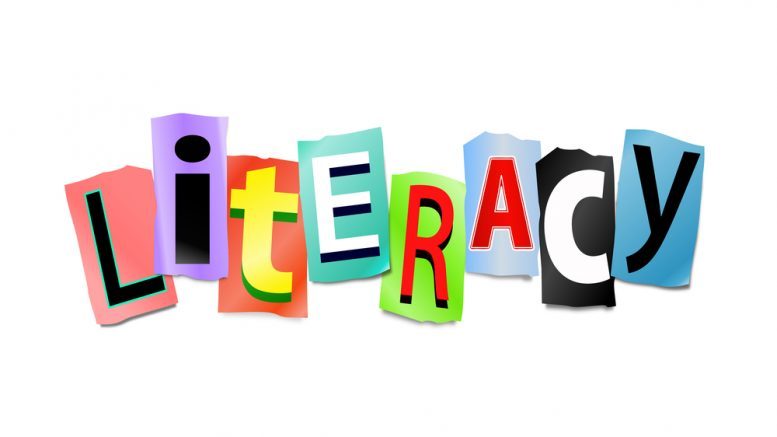 Please try and read for 20 minutes each day. This week we will be continuing with our work on Mr Stink by David Walliams. Over the course of the week, please read chapters 6 -18. Please find the lessons and resources below for each day.
Monday: Lesson 1 – This week we will be planning and writing a playscript for a scene from Mr Stink. Select a part of the story that you have really enjoyed and plan your scene using the worksheet below. You can add your own ideas to the scene too. Look at the attached powerpoint to remind you of the features and organisation of a playscript.
Tuesday: Lesson 2 – Over the next two days you will write your playscript – use the success criteria as a guide – don't forget to include lots of good stage directions too and organise your work clearly. Write your script onto lined paper or use the writing frame below – or even word-process your work!
Wednesday: Lesson 3: – Complete your playscript from yesterday then edit carefully. Check that your stage directions have brackets and that you have used colons after each character's name.
Challenge 1 – If you get finished and would like an extra challenge, have a go at rewriting the paragraph from chp 13 (Shut Your Face) as a playscript.
Or, have a go at the comprehension below:
Thursday: Lesson 4 – Watch the powerpoint below on homophones then have a go at the attached activities.
Friday: Lesson 5 – Today the focus will be grammar and punctuation. Please work through the activities below.
Interactive / Online Resources:

Using Similes and Metaphors https://www.bbc.co.uk/bitesize/articles/zk68wty 
Coordinating Conjunctions https://www.bbc.co.uk/bitesize/articles/z48xt39 http://www.crickweb.co.uk/ks2literacy.html
http://poetryzone.co.uk/https://
https://www.topmarks.co.uk/english-games/7-11-years/spelling-and-grammar
Maths
This week is all about division and combining all four operations that you have recapped over the past 4 weeks. Remember to read the question and check your answers!
Day 1 – 2 and 3 digit numbers divided by 1 digit number. You will be using the short division method. Here is a video to show you how to use this method.
If you are unsure of your times tables above 5, then try these number sentences.
If you are confident with all of your times tables, then try these number sentences.
Here is an extra challenge for you to complete and practise at applying this method.
Day 2 – Remainders- Remainders are the numbers that are left over. Today, you will be using the same method and your table knowledge to complete number sentences that will include remainders. Here is a video to help: https://www.youtube.com/watch?v=FApcjdAhnrY
Day 3 – Today you will be using your knowledge of multiplication and division and applying it to word problems. Remember to highlight the key information and think about what the question is asking you to do. The questions in red are 2 step problems, which means that you may have to use more than one operation!
Day 4- All four operations. This upload will include a sheet that requires you to use all 4 operations through the use of money.
Day 5 – Correspondence problems. Now, this is quite tricky so be careful. This sheet involves you using and applying your investigative skills and looking for patterns. This is a key skill to have and will help you when you move up into middle school.
Remember to keep practicing your times tables! Have a look at some of the fun games on the sites below. Don't forget to use Times Tables Rockstar too – let's see who can learn those table facts! https://www.transum.org/Software/SW/Starter_of_the_day/
https://www.topmarks.co.uk/Flash.aspx?a=activity13
https://mathsframe.co.uk/en/resources/resource/477/Multiplication-Tables-Check
Science:
This week we will recap sound! Here are a couple of sheets and a practical experiment that you could do at home with your family. On the 'Sorting Sounds' sheet, please have a go at the first page; you need to match the sound and describe what is happening. There are a couple of videos attached from our good old friend Dr. Binocs to help you!
Topic:
Lesson 1: This week we are going to be learning about North America – please use an atlas to label the map of North America, including the capital cities of countries. There are 23 countries that make up this continent; how many can you locate? Which country is the smallest / largest? As a challenge, can you find the population of some of the countries too?
Lesson 2: New York is a northeastern state with the 4th largest population in the United States. It's also home to some of the country's most popular tourist destinations, including the Statue of Liberty and Niagara Falls. Carry out some research using the links below and create a fact sheet / poster about New York (there is a proforma attached if you would prefer to use this instead). Try and include the following information: landmarks, population, weather, famous people, size, population, geography, capital, language, currency etc.
https://www.coolkidfacts.com/new-york-facts/
https://kids.kiddle.co/New_York_City
https://wiki.kidzsearch.com/wiki/New_York_City
Lesson 3: Art
Have a go at creating your own New York skyline picture. Look at the ones below for inspiration. You can use paint, pastels, crayons, chalks – you choose! Watch the tutorial below to give you some ideas – don't forget to share your pictures with us too!
https://www.youtube.com/watch?v=HT1odvQQYjw
ICT
What is computer science? https://www.bbc.co.uk/bitesize/topics/zs7s4wx/articles/zxgdwmn
How do we get computers to do what we want? https://www.bbc.co.uk/bitesize/topics/zs7s4wx/articles/z23q7ty
What is an algorithm?https://www.bbc.co.uk/bitesize/topics/zs7s4wx/articles/zqrq7ty
How do you design a good character? https://www.bbc.co.uk/bitesize/topics/zv63d2p/articles/zprj7ty
PSHE: (This task is for the home learners, the other Year 4 children will complete this task in school next week.)
As you will be starting to think about September and your move to middle school, we would like you to complete a 'Transition Passport' (please note that it does say secondary school, rather than middle, but the content is appropriate and relevant.) If you have any worries or there is anything you would like to speak to us about, regarding middle school, please do get in touch. We are here to support all of our Year 4 pupils.
Spanish:
This week we are going to revise Spanish phrases and also to revise classroom objects and food. Please look at the following resources:
Song: Basho and Friends greetings. https://www.youtube.com/watch?v=NMZzGZu15vk&vl=en
Useful Websites:
RE: This week we will be focusing on the story of The Good Samaritan. Please read the parable and then answer the questions.
PE– This week in PE, Archibald will be hosting a virtual sports day! You should have received a letter via email with all the details for our Sports Day. Please carry out the tasks and submit your scores by Monday 6th July so that we can find the winning team!
We hope that you all have a lovely week with your families – let's keep our fingers crossed for more sunshine! Keep working hard and please do stay in touch with us. We continue to think of you all and are so proud of everything you have achieved; you are absolute superstars!
Love and (virtual) hugs from the Year 4 Team xxxx