Dear Year 4
This will be the last Year 4 blog; we cannot quite believe that you have come to the end of your time at Archibald. You are such a special year group, for so many reasons, and we are going to miss each and every one of you. We have really enjoyed teaching you and we hope you have had as much fun as we have. It was not the year we had planned for you, and we know there have been many disappointments over the past few months, we too have shared these with you and were sad that you missed out on your residential and leavers' production. However, we are so incredibly impressed with the way in which you have conducted yourselves over the last term (and a bit). Whether you have been in school, at home or a combination of both, we have been blown away by your positive attitude, determination and hard work. You have proved yourselves to be strong, resilient individuals, who have managed change in such uncertain times, with great maturity; you are all simply brilliant and we could not be prouder of you. Over the past five years, we have watched you grow and blossom into bright, confident young men and women, well equipped for the next stage of your learning journey; you are a huge credit to Archibald, and to your parents. This week we have a few activities for you to complete, but overall, we would like you to have lots of fun, reflect upon your time at Archibald and look ahead to exciting adventures.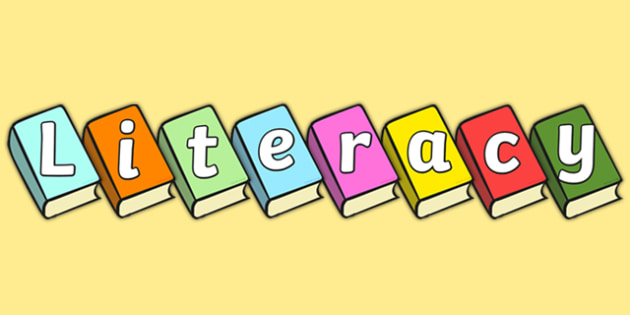 Reading Task
Please read to the end of Mr Stink. Write a book review; use the template below to help you.
Lesson 1: As you are about to leave Archibald and embark on a brand new journey, there is no better way to commemorate it than by writing a letter to yourself. Like a snapshot of your life at a point in time, it will be nostalgic to look back and see what you were thinking at this pivotal moment in your life. We would like you to write a letter detailing your thoughts and feelings at this point, things that you have really enjoyed doing at Archibald over the years, stand out moments, what you are looking forward to at Middle School, friends, a reflection of the past few months, future aspirations etc. The idea is that you keep this letter to read at a later date: this could be next year, 4 years' time, or even 10/20 years' time! Use the proforma below to record your ideas.
Lesson 2: Write an acrostic poem all about Archibald, make it as exciting as possible! We will then put some of these poems up around school in September for our new pupils who will be joining us.
Lesson 3: We would like you to think about your time at Archibald and record some of your favourite memories: i.e. topics, clubs, books, trips etc. Again, this could be something nice to keep and look back upon.
Maths
Lesson 1 – 4 operation board game
Now that you have completed work on all four operations, we would like you to create your own board game. Attached is a template for you to use. You board game must include:
Number sentences of addition, subtraction, multiplication and division.
Decorate it – make it bright and colourful!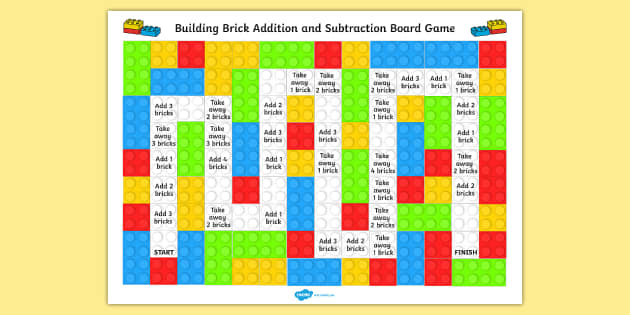 Lesson 2– Archibald Week!
This task involves you creating your own club for the 6 weeks' holiday. Attached, are some examples of what you can do and what you have to complete over the week. Be careful because you may encounter some problems…
Lesson 3- Disaster or Success?!
Here are some scenarios that may happen to your club. Can you work out your new total for each scenario? These scenarios will incorporate all 4 operations and some other areas of the national curriculum too. Good luck!
You do not have to complete every scenario!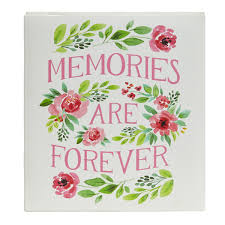 To celebrate your time at Archibald, have a go at some of the fun activities below – you can do as many or as few as you wish!
Design a multiple choice quiz all about Archibald.
Create your own Archibald word-search.
Take yourself on a journey by creating your own Archibald Timeline. Plot on the dates you started and finished, the teachers you had, topics you covered and trips you went on etc. Don't forget to illustrate it too!
Draw / paint / create a picture of a favourite Year 4 memory. This could be somewhere you visited on a trip; a teacher / special friend; a topic you enjoyed; a game you played at playtime etc.
To end the week, we would like you to spend some time looking forward to your new adventure. If possible, have a look at the website for your new school, don't forget that you can ask any questions online and the teachers will get back to you. If you are able to, spend some time with friends too, so that you can chat about things together and get excited for the next phase of your education.
We would also like you to spend this time relaxing and having fun! Here are some suggestions of activities – please let us know what you get up and do post your photos on the school Facebook page or email them to us via the homework page.
Fun Websites
http://www.peepandthebigwideworld.com/en/
https://www.funology.com/
https://www.switchzoo.com/
https://www.kodable.com/
www.purplemash.com
https://www.nasa.gov/kidsclub
https://www.educationquizzes.com/
Scratch Creator – Create your own coding projects online at: https://scratch.mit.edu/projects/editor/?tutorial=getStarted
Cosmic yoga – Yoga is a wonderful way to keep your body and mind very healthy. Have a go at this cosmic yoga activity. It is based on Harry Potter so we think you will enjoy it quite a lot!
https://www.youtube.com/watch?v=R-BS87NTV5I&feature=emb_title
Garden Yoga – https://bit.ly/305gY6Z
Enjoy free stories, quizzes and drawing tutorials at:
http://booktrust.org.uk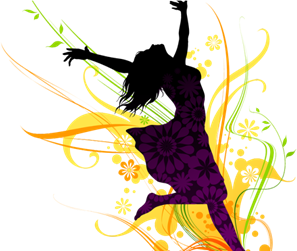 Stay at Home Dance Challenge
If you're looking for a fun way to stay active, look no further! In this challenge, the dance is split into four segments. You need to watch the videos and learn the moves in each before putting it all together to form one dance. We would recommend learning one video per day to really master and perfect your routine.
Up for the challenge?
Day 1 Dance Routine – https://youtu.be/_-e984KoP-o
Day 2 Dance Routine – https://youtu.be/JdED0lc9ZeE
Day 3 Dance Routine – https://youtu.be/6EXBE4CIYqw
Day 4 Dance Routine – https://youtu.be/cmge1wNXU2I
Music: https://www.youtube.com/watch?v=pkCyfBibIbI
Do the dance alone or recruit others in your house to join in with you. When you're done, why not perform the dance to your family?
Table Tennis at home – TT Kidz
Here are some online videos of how to have some table tennis fun at home without any sports equipment.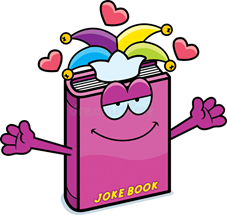 Create your own joke book to share with your family. Follow the links for some inspiration:
https://redtri.com/best-jokes-for-kids/slide/4
http:// https://frugalfun4boys.com/hilarious-jokes-for-kids/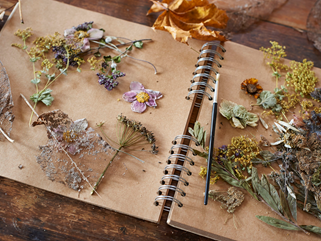 Create a keepsake box with pressed flowers
This outdoor crafting activity is a great way to get you into the garden and soaking up the sunshine over the Summer months.
You will need:
A cardboard box
Paper
A few heavy books
Freshly cut flowers
A glue stick –
Paint/felt tips/glitter
Collage materials of your choice for extra decoration
What to do:
1. Gather some freshly cut flowers.
2. Open up a heavy book and place paper over both pages to keep them clean.
3. Lay a flower on top of one of the pieces of paper, so that the other will cover it when the book is closed. Make sure you only put only one flower in between each sheet – you can put multiple sheets in one book, though.
4. Close the book, and weigh it down with more books. Do the same for the rest of the flowers, and leave them for about two weeks.
5. Start decorating. Give each child a cardboard box (shoe boxes are perfect) and get them to design the background using paint or any craft materials you have at home.
6. Once the flowers are pressed, carefully take them out of the books and glue them on the box. Be sure to put the glue on the box itself rather than the flower.
7. Once the flowers are stuck down, leave them to dry and they'll have the perfect homemade keepsake box for keeping things which bring back special memories.

Hobbycraft has launched an online version of their popular Kids' Craft Club. Every day at 11am on Facebook, Twitter and Instagram stories a new crafting idea is posted around a theme, like space, colouring, family portraits, origami etc. This week's theme is orange, colouring, butterflies and jar creations. All you have to do is head to the Ideas Hub for instructions on how to get going – this is perfect for keeping all of you mini-makers busy at home!
Just because you're not in school, doesn't mean you can't be learning. If you are an aspirational scientist, there are loads of really fun (and safe!) science experiments you can do at home, with just the objects in your house and ingredients in your kitchen.
https://www.scholastic.com/parents/kids-activities-and-printables/activities-for-kids/math-and-science-ideas/home-science-experiments-elephants-toothpaste.html?affiliate_id=21181&clickId=3181113916
http://www.sciencefun.org/kidszone/experiments/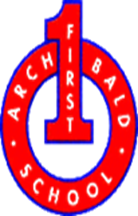 Year 4, it has been an absolute pleasure to have so many of you back at school over the last few weeks. To our home learners, it has been so lovely to chat to you on the phone and follow your adventures through posts, updates and emails. Next week, we are beyond delighted that so many of you will be joining us one last time, to celebrate the end of your time at Archibald – we are going to have LOTS of FUN!
Have the best weekend you lovely lot and we will see you all next week; we cannot wait!
Love and best wishes from,
The Year 4 Team xxxx