The Year 4 children recently performed a show stopping, action packed (if a little gruesome) production of Cinderella, adapted by Roald Dahl. The children told the story through a series of songs, dance and drama sequences. All children were actively involved, some children working behind the scene on the design aspects and others being involved with organising the music. It was an amazing show, the Year 4 children were brilliant and should be very, very proud of themeselves. Archibald has talent –  in bucket loads!!!!
I really liked Cinderella because the show and the rehearsals were loads of fun-Billy.
I loved Cinderelaa because it felt like I was in a real theatre-Jessie
I enjoyed the exciting atmosphere.  Jacob
It was very fun putting everything together and singing the songs and the costumes too!-Callum
It was fun to do the scenery and help the props-Oliver
I liked putting the props together and painting them too!-Vinny.
I liked Cinderella because I had a part in the play-Ryan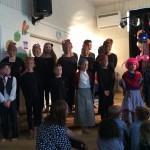 I enjoyed doing the rat dance. Sophie
I liked doing Cinderella becuase the rat dance was so fun.-Regina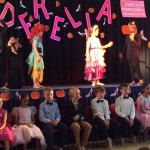 I loved being the fairy godmother and having the opportunity to sing a solo.  Izzy
I really enjoyed singing with Sophie in the smelly feet blues and when everyone done the party poppers at the end-Poppy.
I loved singing duet with Poppy,  It was really fun.  I also liked being a towns folk becuase the costume was so funny.-Sophie
I felt really nervous at first but afterwards felt brave and proud of myself for performing to an audience.  Macy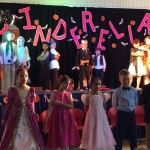 I loved being a townsfolk person, and my favourite part was when Irin said someone else's line accidently! Tanu
I was ball guest and it was the best because I love the dancing-Charlie
I like it when we got to dance and sing a song-Claire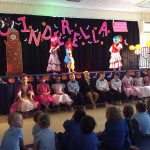 I enjoyed being an ugly sister and had great fun putting the play together. My favourtite part was having my head chopped off.  Lochlan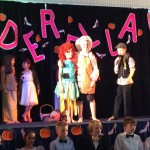 I was the Jam Man and I had a singing part-Harry
It was fun when everyone was dnacing to Jam Man-John