We felt excited when we got to Shildon Railway. It was a long way on the bus!
We got to hold lots of different objects to do with trains.
Look how strong Ben is holding a shovel with some coal on.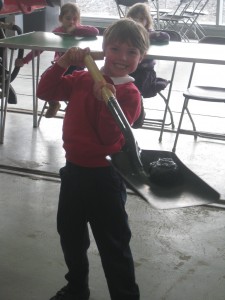 We blew a whistle so the driver knew when to go.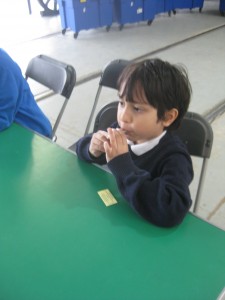 Emma held a cup and a flask which the driver used for his cup of tea. The man told us that sometimes the driver would cook his breakfast on the shovel in the fire box!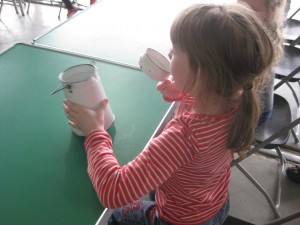 Adam had a go at sitting on the fireman's chair in one of the trains. This steam train was called the Green Arrow.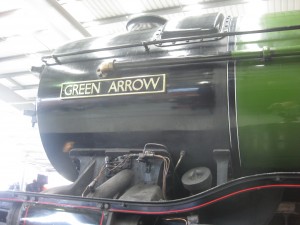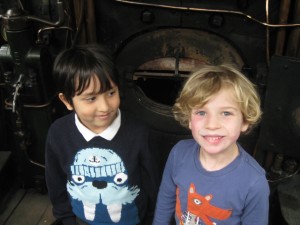 We also saw an electric train. It got electricity from its shoes!!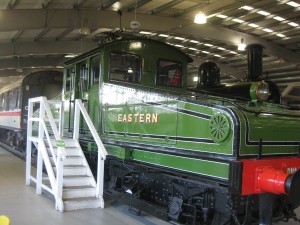 "My favourite part was when we made the train and coloured it in." Zahra
"I liked it when we had lunch." Olivia
We thought that this engine looked like the Rocket built by George Stephenson.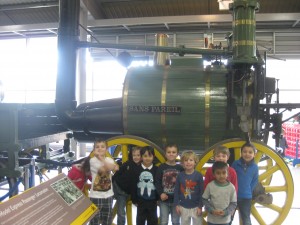 "I liked the bit where I went on the steam train because I saw the firebox." Ralf
And finally..
"It has been my dream to come here!" Joel