On Tuesday 7th October we held our Harvest Festival. A huge thank you to everyone who kindly donated food items. These will be sent over to the People's Kitchen who will greatly appreciate them!
To celebrate Harvest we had a big assembly where we shared what we had been doing in school to celebrate this time of year.
Class 10 performed a role play about Harvest and demonstrated why we give to those less fortunate than ourselves.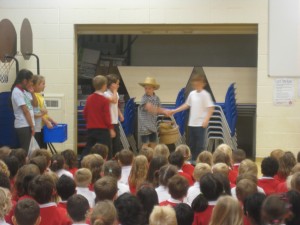 Year 1 made bird seed feeders and thanked the farmer for the food he grows for the animals. Our bird feeders have bene hung in the school garden. See if you can spot one!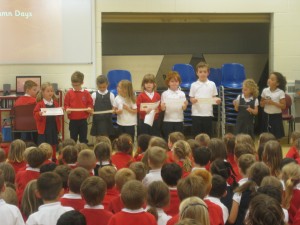 Reception then treated us to a lovely song. They sung Dingle Dangle Scarecrow – they even did the actions!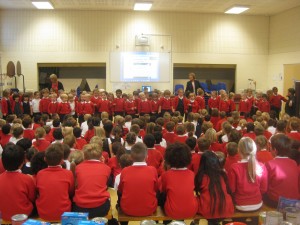 After that Year 2 told us about a mini experiment they conducted to see where plants would grow the best. Poppy then read out instructions for planting a seed.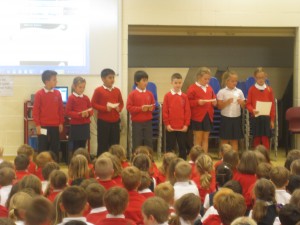 Class 9 read The Lady in the Box and shared wishes they had for the homeless.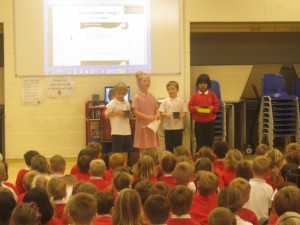 Year 3 then shared some fantastic acrostic poems. They were really imaginative!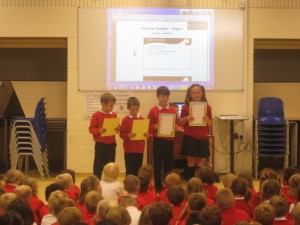 We finished our assembly with an acrostic prayer. Can you read what it says?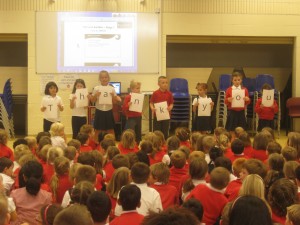 THANK YOU!