Yesterday, we had a visitor in year 2 and he was called Richard. He loves everything about history. Richard taught us about the Victorian times because that is when The Great Fire of Newcastle and Gateshead was. Do you know when? It was in 1854!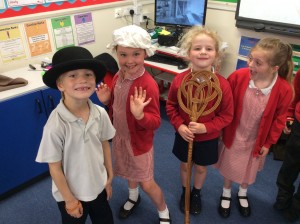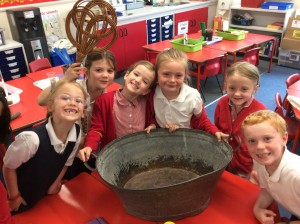 We looked at lots of objects from the Victorian times so we knew what life was like. It could sometimes be a little terrifying! There were no taps in houses so you had to get water from the River Tyne for your washing and cleaning. Everyone had to use the same water for a bath but the dad went in last because he was usually the dirtiest.
Luckily we found out about jobs like a rector, a miner, a policeman, a sailor, a cloth worker, a builder and a teacher. Some of the objects we looked at were very precious, delicate, valuable and even a bit dangerous!
We looked at pictures and a map which showed lots of houses but then we looked at more and this time the houses were gone. Do you know what happened? There was  a fearsome fire by the Quayside and we will find out more about it on our school trip.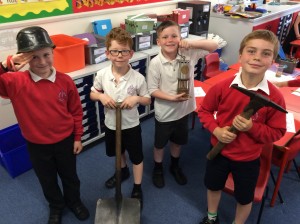 Finally we did some drama to end our fabulous day. We had to pretend we were dockers who woke up and saw a boat. At first we were happy but then we spotted the Great Fire of Newcastle and Gateshead. How worrying that was!
It was a brilliant day to be a historian!
"My favourite part was learning about how the fire started" – Ebony.
"I liked the drama the best" – Rebecca.
"The best part was looking at objects used for jobs" – Oliver.
"My favourite bit was when we passed the objects round in a circle" – Jack T