Class 7 have enjoyed being rock detectives this afternoon in our Science lesson. We talked about different rock types and then got straight into working scientifically! We carried out an acid test, the hardness test and a water test BUT the first thing we had to do was decide how to make our tests fair.
Acid test:
"I enjoyed it when we did the acid test with Miss Kiddy because we saw the crystals in the rock!" – Oliver
"I loved the acid test and the smell of the vinegar!" – Emily
"My favourite was the acid test with Miss Kiddy." – Ben B
Brooke, Jack T and Tom never wanted to smell the vinegar again… yuck!
Hardness test: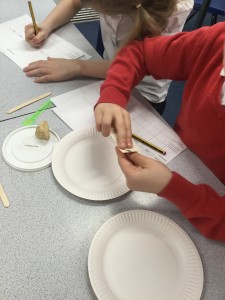 We used different objects to test the hardness of different rocks, for example, lolly sticks, sandpaper, nails and plastic spoons.
"I enjoyed rubbing the sandpaper on the rock!" – Francesca
Water test: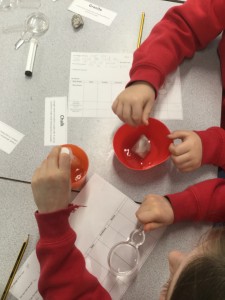 We measured the water in millilitres to make sure that our tests were fair and we checked to see if the rocks let the water soak in.
"I enjoyed the water test because the water soaked into the slate." – Jada
"I just loved working with my group!" – Henry
We have had such a fun-filled afternoon being rock detectives in our groups and we look forward to finding out more about rocks and soils next week!