All the children in year 1 and 2 have been working really hard to put on a brilliant Christmas performance. This year the play was called Super Star! We listened to some amazing songs and then we learnt all of the words until we could sing them fantastically.
In the play we had some shepherds, angels, stars, wise men and their apprentices. It turned out that the wise men had no sense of direction and took the apprentices round and round in circles!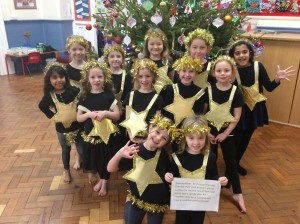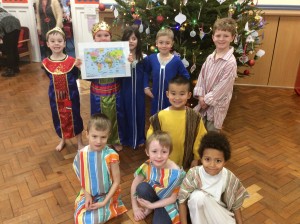 Also in the show we had King Herod and his guards. We had innkeepers, families and Mr Marraz who was a teacher and also very funny. Of course Mary and Joseph were in the play too! Finally the year 1 choir sang amazingly.
Everyone had a brilliant and terrific time and we hope you enjoyed the performance. Merry Christmas and a happy new year!