Next time you are at the Great North Museum remember to look out for our very special Archibald First School Butterfly.
Evie, in year 4, came up with a great fundraising idea and set about making it happen. Back in November she made crispie cakes and sold them to years 3 and 4 making just enough profit to cover the ingredients and the cost of the butterfly. The money for the butterfly goes towards keeping the Great North Museum open for free to everyone!
Don't scroll down if you don't want to know where it is…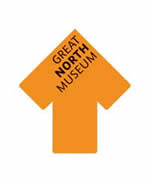 Hint: Look upstairs near the tree!