Thursday 13th September 2018 is Roald Dahl Day. This year each class will read a/part of a Roald Dahl story together and we will have an assembly to find out more about this much-loved author, however, please note that we are not raining money or dressing up in school this year.
Which Roald Dahl book do you like the most? Do you have a favourite character? How many of his books have you read? Tweet us @archibaldfirst #RoaldDahl to share your Roald Dahl bedtime story, most interesting fact, drawings of the characters or to share which character/story is your favourite!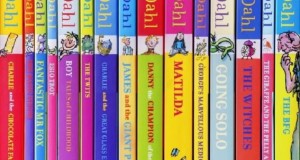 These are some of our favourite quotes from the books, and from Mr Roald Dahl himself!