It was just another hymn practise, when Mrs Bayes came through the door with a giant box in her hands! It was a special delivery from the North Pole!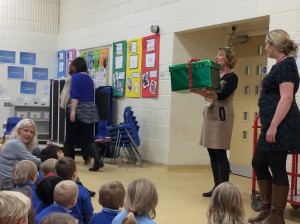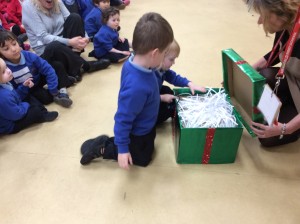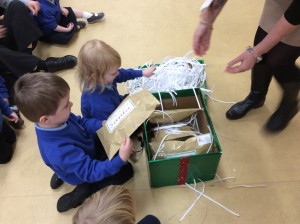 Inside were 6 sparkly packages for each year group. We opened them up and inside were 6 little elves! Santa sent them to Archibald First School to keep an eye on us throughout December!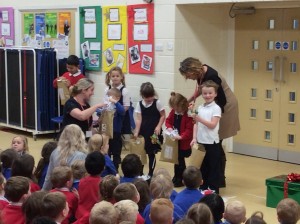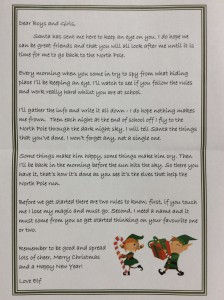 Every night the little elves fly back to the North Pole to tell Santa all the things we have done, then they come back in the morning before the sun!
We know they will have only good things to tell Santa about all of the children in Archibald!
Merry Christmas!!!