Year 2 visited the Quayside to find out more about the Great Fire of Gateshead and Newcastle in 1854. The trip was lots of fun because we saw lots of cool buildings and bridges. We took the metro there and walked up and down hundreds of steps!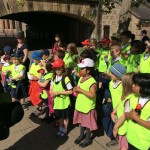 We had to make noises that you would hear in 1854.
'My favourite noise was being a seagull' – Rebecca Y.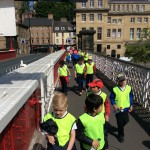 We did a lot of walking and crossed The Swing Bridge.
'I liked crossing the bridge because it had a great view and you could see the water sparkling beneath us' – Amy.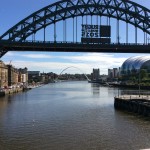 These rocks came from the explosion from the warehouse.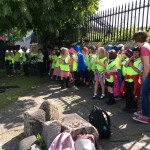 We visited Bessie Surtees House and acted out the actual fire!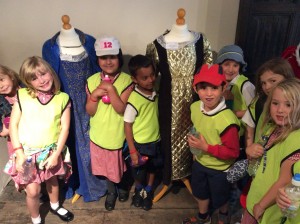 'It was fun pretending to be buildings that were on fire!' – Aaron.