Year 2 have been doing an experiment to find out the best way to get rid of germs. First we covered our hands with lotion and then we sprinkled some glitter all over them. We used glitter so they would like germs because you can't see real germs!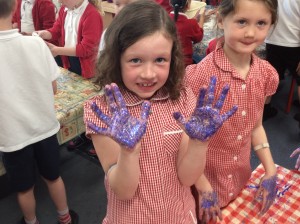 The ways we tried to get rid of the germs were wiping our hands with paper towels, using cold water and also using hot water with soap.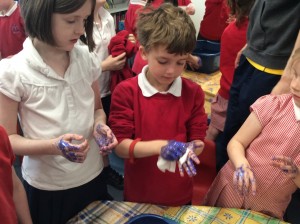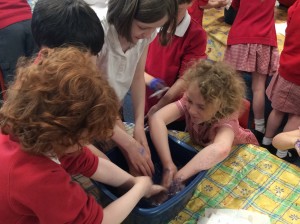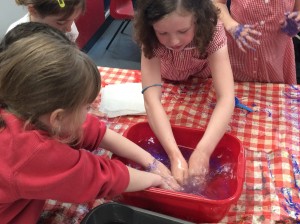 We found out that hot water with soap worked the best. The worst way to get rid of the germs was using just a dry paper towel. We had a lot of fun and will make sure we always wash our hands with soap and hot water to get rid of all those horrible germs!