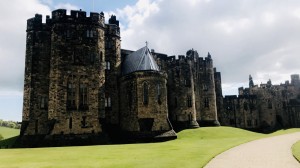 Year 1 have had the best day at Alnwick Castle today! After a long coach ride, we arrived to glorious sunshine and swiftly put away our lunch bags and coats.
Some of us went off to storm the barbican. We split off into two teams, Scotland and England. We learned how Scotland managed to get through the defences of Alnwick Castle by using battering rams and grappling ropes to pull down the drawbridge.
Once through there was a fierce battle and England were finally victorious.
Then we went to listen to a fantastic story all about the local knight Harry Hotspur. It was also acted out by a very funny man. The children really impressed the staff with their own knowledge of the Percy family.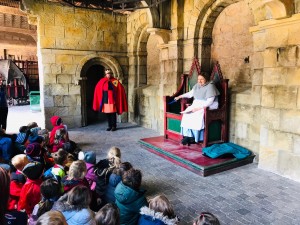 Well done Year 1 you are a real credit to our school. We hope you have had a lovely day and learned lots. A huge thank you to all the parents that came to help too!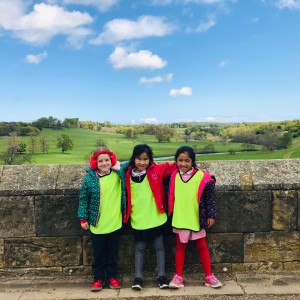 "My favourite bit was having the battle because I was England and I won"
"I really liked visiting the castle and I learned that they used dead bodies to help lift up the portcullis"
"I think I remember more when we learn on trips"
"I liked running around in the sun and looking over the battlements at the fields and the moat"
"I loved every bit, but I really liked being a knight in the battle"