Year 3 have been very busy at home preparing and making amazing projects! We are absolutely dazzled by their creations!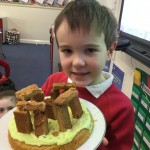 " It was very fun making it. We couldn't balance the stones but then I put some cocktail sticks in." Joel, Class 8
"It was delicious!" Maisie, Class 8.
"It was very clever because he managed to balance the stones and they all looked like stones!" Kate W, Class 8.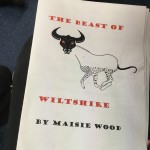 " I planned out my own story and made my own Stone Henge! Everyone loved listening  to the story! I'm definitely going to enter into the BBC 2 Radio writing competition and the school book week competition!" Maisie, Class 8.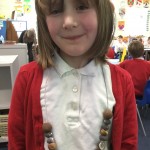 " I was most proud of how well the clay dried and it looks like bones and stones." Poppy, Class 7.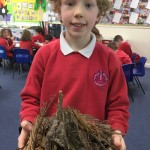 " I made it by getting a cardboard box, sticking mud to it, then adding leaves to make it like a mud hut." Matthew, Class 7.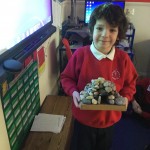 " A stone house made entirely out of Stone! I had fun building it!" Eli, Class 8.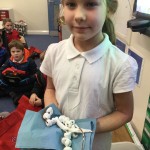 " I decided to make a Stone Age Necklace and I talked to my friends about Stone Age Jewellery." Ava, Class 8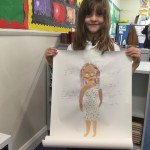 " It took me about an hour and a half to draw this. Then, I painted it. Around the painting I added some facts. " Anna, Class 7
We can't wait to see the rest of the Year 3 projects! Please keep them coming into school.