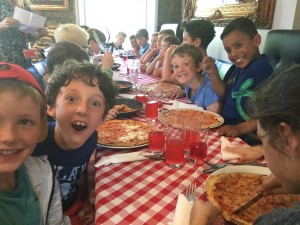 Year 4 went to Ollie and Joe's on the High Street on Monday after school and had lots of pizza!!! It was very tasty; this was our Leavers' treat.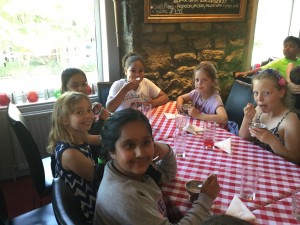 We had vanilla ice cream with chocolate and strawberry sauce for desert.
We were able to choose what we wanted to eat. We had dough balls and dips to start with. Then…lots of us had the most ENORMOUS pizzas – and ate the lot!! And some of us had two bowls of spag bol – yummy!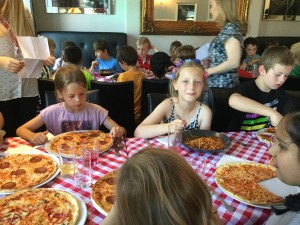 It was great to be able to go out for a meal with all of our friends, we had lots of fun although we were quite noisy!!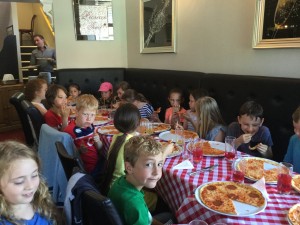 Some of us were so full we didn't think we'd be able to walk back to school afterwards!!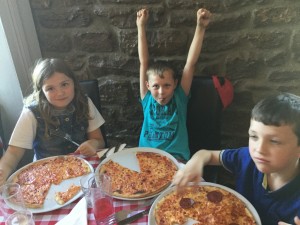 Jamie loved his pizza so much!!!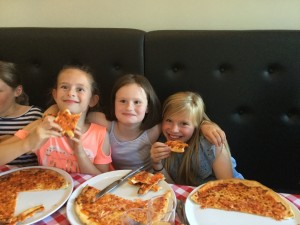 Nearly all of us had margarita or pepperoni pizza or spaghetti Bolognese.
We also had orange, blackcurrant juice or water to drink. We had an amazing time!! A HUGE thank you to the PTFA for funding this fabulous treat.
By Rebecca Young