Hello Year 4! Are we all ready for a brand new week? We hope you have had a lovely weekend and enjoyed fun times with your families. Here are the tasks for this week, as always they are here for you if you want to use them, but don't worry if you can't get them all done. We have loved seeing what you have been getting up to, so keep posting your work on our Facebook page or you can email it to us using the school homework email address. Keep healthy, happy and safe everyone- we miss you all lots!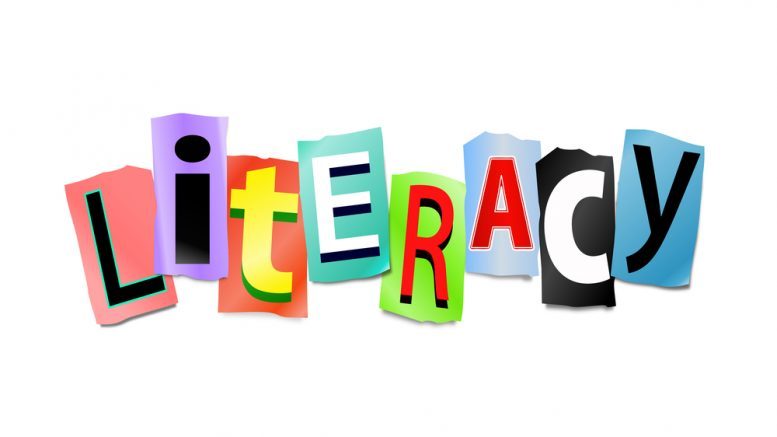 Please try and read for 20 minutes each day. This week we will be starting work on Mr Stink by David Walliams. Over the course of the week, please read the first 6 chapters.
Please find lessons and resources below for each day.
Day 1 – Lesson 1: Before you begin reading the book, answer the following questions on the sheet below. After that, read the first two chapters of the story.
Day 2 – Lesson 2: Think about what you now know about the characters so far, based on how they are presented in the story. Using the worksheet below, make notes using key words and phrases – use bullet points to organise your ideas. If you get that finished have a go at the challenge!
Day 3 – Lesson 3: Today you are going to write a diary extract from the point of view of Chloe – read through the example first. Remember that a diary account needs to be written in the 1st person, past tense, and must include thoughts and feelings; use the success criteria to help you too. Once you have finished, edit in a different colour and highlight where you have used any subordinate clauses.
Day 4 – Lesson 4:
David Walliams uses lots of ambitious vocabulary in his stories. Have a look at the words on the attached sheet, find their meaning, and then have a go at putting the words into sentences. As a challenge, see if you can include direct speech too!
Day 5 – Lesson 5:
Fronted adverbials – this lesson will recap what we've covered this year. Work through the powerpoint then have a go at the attached activity.
Alternatively, have a go at some of the following activities:
Reading Activities:
Interactive / Online Resources:
http://Spelling Games. https://www.topmarks.co.uk/english-games/7-11-years/spelling-and-grammar
https://spellingframe.co.uk/spelling-rule/3/Year-3-and-4
https://www.bbc.co.uk/bitesize/articles/zbvd7sg
Exploring synonyms and antonyms – https://www.bbc.co.uk/bitesize/articles/zk23c7h
Mastering inverted commas – https://www.bbc.co.uk/bitesize/articles/zbvd7sg
Remember to keep practicing your times tables! Have a look at some of the fun games on the sites below. Don't forget to use Times Tables Rockstar too – let's see who can learn those table facts! https://www.transum.org/Software/SW/Starter_of_the_day/
https://www.topmarks.co.uk/Flash.aspx?a=activity13
https://mathsframe.co.uk/en/resources/resource/477/Multiplication-Tables-Check
This week in Numeracy, you will focusing on multiplication! Make sure you practice your times tables!
Day 1 – Written Methods- Today will show you different methods of multiplication.
Day 2 – Multiplication 2 digit x 1 digit. Have a go at the worksheet below. It is full of questions- remember to show your working out! Here are two videos on showing you how to perform short multiplication.
https://www.youtube.com/watch?v=k3JRTxFZZIs – short multiplication with vocabulary.
Day 3 – The worksheet today is similar to yesterday but requires you to use the same method to multiply a 3 digit and 1 digit number together. Here is another video that helps with the method. https://www.youtube.com/watch?v=TqRReFvbpXA
Day 4 – Today is all about you finding number bonds and using your times table knowledge. This involves a lot of problem-solving!. However, you are more than welcome to complete more number sentences that involve 2 or 3 digit numbers multiply a 1 digit number.
Day 5 – Multiplying 3 numbers. This involves your times tables!
Topic
Lesson 1: Look at the attached powerpoint on climate in the rainforest.
Think about all of the information that you have acquired about rainforests over the past couple of weeks e.g. animals, deforestation, climate etc. Write a postcard from the rainforest, describe everything that you have done / seen etc. Make your postcard informative and interesting to read. Use the template below to record your ideas.
Lesson 2: This week will be learning about South America's largest country, Brazil. First, work through the powerpoint below then either complete a fact file about Brazil or complete a comparison report, comparing Brazil to England; use the booklet below to help you.
Lesson 3: Art – this week will be continuing with the work of Henry Rousseau. Using the worksheets below, that has a section of one of his famous paintings, have a go at continuing the whole picture. You can use whichever resources you like – e.g. paints, pencil crayons, pastels etc. I have also attached a copy of the completed pictures for you to use.
Rousseau Paintings
Worksheets
Additional Activities
PSHE:
This week we are learning about diversity.
Diversity means a range of different things. We are going to explore and celebrate the diversity in our country.
Go through the PowerPoint to find out about where our diversity comes from. You will learn to appreciate the benefits of celebrating our differences.
Have a pencil and piece of paper at the ready as there are a few questions to answer and a two-minute challenge.
You could draw a picture to show your own diversity. Draw a silhouette in profile and fill it with all the things you love and that are important to you. You can include favourite foods, books, movies, pop groups or animals etc.
Mindfulness: Have a look at the following activities.
Spanish
Have a go at the following activities that will recap some of the things that you have learned this year. The following link and worksheets focus on animals
https://www.youtube.com/watch?v=0gERuld-iRM
ICT
How do the internet and search engines work? https://www.bbc.co.uk/bitesize/articles/zbk6pg8
What makes a good computer game?
https://www.bbc.co.uk/bitesize/topics/zs7s4wx/articles/zw96tfr
What are input and output devices?https://www.bbc.co.uk/bitesize/topics/zf2f9j6/articles/zx8hpv4
PE– Throwing events
As we are focusing on Athletics, we would like you to have a look and watch some of the throwing events that have taken place at the Olympics. Here are the links.
https://www.youtube.com/watch?v=e2e_VbAjx5g
https://www.youtube.com/watch?v=KnHUAc20WEU
https://www.youtube.com/watch?v=zs97EQNJTFA
https://www.youtube.com/watch?v=wgb9RlWKtuI – You do not have to watch all of this!
Answer the following questions below…
What are the 4 throwing events called?
What are the similarities and differences between the throwing events?
Explain the technique used in all 4 throwing events.
If you had to pick one of the 4 throwing events to compete in, which one would you pick and why?
Then, could you practise the technique yourselves? Remember to use your imagination for the equipment. For example, you can still practise the technique for the javelin with some socks or a stick if you are out in the woods, but please be careful!
Science – Healthy Eating:
Here are some tasks that you can complete about healthy eating:
Here is a PowerPoint that allows you to print out your own dominoes. Your task is to match them up!
Useful Websites:
We hope you all have a fabulous funfilled week with your families – enjoy the sunshine and have fun outdoors too! Keep working hard and please do stay in touch – we continue to think of you all and are incredibly proud of our fabulous home learners.
Love from the Year 4 Team xxxx