We hope that you have all had a wonderful Easter with your lovely families. It was so nice to see lots of the amazing activities, impressive challenges and all-round fun that was shared on the Archibald Facebook and Twitter pages. All of the staff think that Year 3 are doing an absolutely terrific job!
Here are some more activities for you to try this week. You can have a go at as many or as few as you want. If you do have a go then we would love to know how you have got on! Why not share a snap on Facebook or Twitter of what you have achieved?
We're all so impressed with everything that you have all been up to recently. All your great work is making us desperate to SPIN…THE…WHEEL!!!
MATHS
Mental Maths:
Which times tables do you still need to practise? Here are some links to help you out. There is even one game that is linked to The Stone Age which is something you all know quite a lot about!
https://mathsframe.co.uk/en/resources/resource/477/Multiplication-Tables-Check
https://mathsframe.co.uk/en/resources/resource/544/Stone-Age-Stu-Times-Tables
https://www.topmarks.co.uk/maths-games/hit-the-button
Here are some activities from White Rose – Year 3 Summer Term Week 1. They all involve work on fractions and have helpful videos too!
https://whiterosemaths.com/homelearning/year-3/
Problem Solving: 
Could you and an adult try and solve these sudoku puzzles?
Fill in the puzzle so that every row across, every column down and every 3 by 3 box contains the numbers 1 to 9.
http://www.mathsphere.co.uk/resources/MathSphereFreeResourcesSudoku.html
Two Step Word Problems: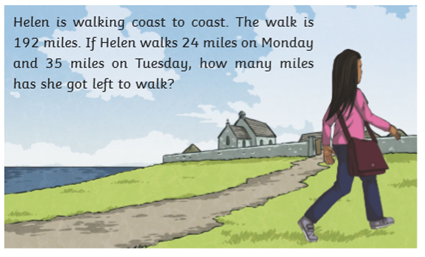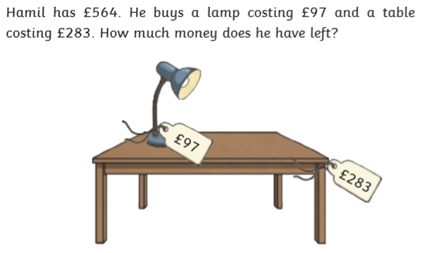 Challenge:
Can you be a teacher and a pupil by creating and solving your own two step word problems?
WRITING
First, watch this fun film:
https://www.literacyshed.com/onceinalifetime.html
Next, can you think of a selection of suitable verbs and adverbs to describe the man sailing or floating?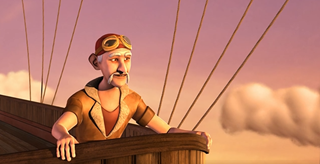 Your main challenge is to now try and write your own ending to this story. You can either choose to use the same characters or if you're feeling creative, change your characters to include a new animal. You could even include a jazzy drawing to really bring your story to life! If you're unsure about what to write or how to start then think about these questions:
Where did they go?
What happened when they got there?
Who did they meet?
How did they feel?

Challenge: 
Imagine you were the turtle in this story or your chosen animal. Write a different account of the story from the animal's perspective. How could you include the characters thoughts and feelings?
READING
Michael Rosen's You Tube video has lots of poems and stories he has written. Could you choose your favourite? Which do you like and why?
https://www.youtube.com/user/artificedesign
DT
In our last blog we asked if you could find out about a famous Trojan Horse that was used to help win a battle. Another Ancient Greek invention used in battle was called a ballista and it proved very effective! The invention is more widely known as a catapult and your job is to have a go at making your very own catapult!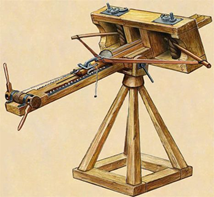 What items and materials will you use? How far can you get items in your catapult to travel? Will it be 10cm? 20cm? Or maybe even 1m? We would love to know your results!
Here is a web link to give you some inspiration!
ANCIENT GREECE TOPIC
This was our Big Question:
What did the Ancient Greeks do for us?
https://www.bbc.co.uk/bitesize/clips/z9kmhv4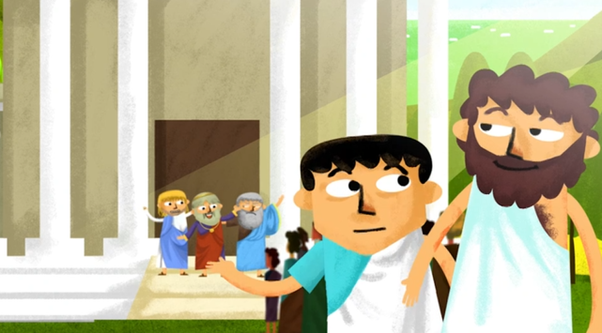 Imagine this question was asked in 100 years about us now in Lockdown to prevent the Coronovirus spreading. What would the answer to this question be? What did you do to save the future population? How did you help? You're all doing an amazing job staying in your house so it's a big thank you from all the staff in Year 3!
SCIENCE
How well can you research and find out about plants all over the country?
Try to create your own fact file about different plants. For example, think about their requirements for growth, their climates and how they are similar or different. Where do they come from? What are their uses? Classify your information in any way you want. Here are some links to help you:
https://www.bbc.co.uk/bitesize/topics/zy66fg8/resources/1
https://www.youtube.com/watch?v=8GK1BwihSFc. (Eden Project – Cornwall!)
Plants to consider:
Cactus
Bromeliad Plant
Fern
Sugar Cane
Challenge:
Do bigger seeds grow bigger plants? Do you have different size seeds that you could use to find out? Have you grown any plants already? What do the seeds and plants look like?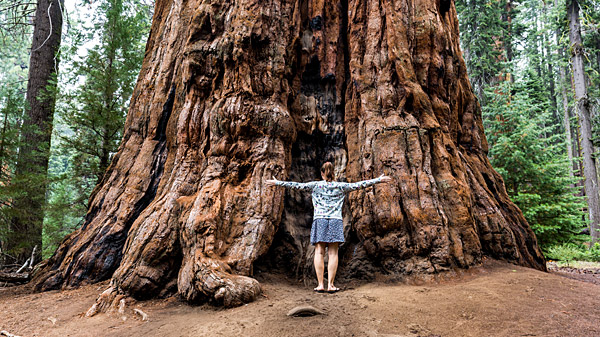 Challenge:
How are these plants all similar or different?

We hope you enjoy these challenges and that you are very happy at home. The Year 3 staff miss you all very much and we are very proud of you indeed!!!