Archibald First Governing Body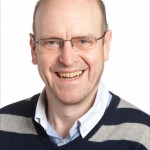 Dr. Mark Moss, Co-Chair, Foundation Governor, Chair of the Leadership Support Committee
I am a Foundation Governor and Chair of the Leadership Support Committee.  In September 2017, I took on the role of Chair.
Originally from Grimsby, I moved to Newcastle in 1992.  I am the Head of the Department of Psychology at Northumbria University and all three of my children have attended Archibald First School leaving in July 2013, 2015 and 2016 to venture to middle school.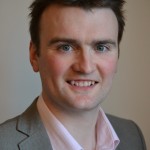 Matt Brown, Co-Chair, Parent Governor
I am incredibly proud to be dad to three children, two of whom attend Archibald, and I was delighted to be appointed as a parent governor in
October 2018.
As NHS Director of Operations in South Tyneside, I'm responsible for planning, performance, governance, HR and the day-to-day running of the organisation, in addition to ensuring that we do the right things strategically in a difficult financial climate to get the best for the people we serve.  These are skills that I hope will enable us to foster outstanding education for our children in Archibald.
I feel passionately about the role of our wonderful school in helping our children to understand who they are and helping them to get the best out of themselves and those around them.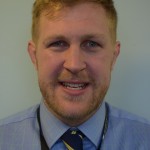 Sam Walton, Vice Chair, Parent Governor
I am a Vice Principal at a Secondary School in Northumberland.  I have two children: Oliver has just left Archibald whilst Annabelle is now in Year 4 (Sep 2021). I am delighted to have been elected to join the Governing Body as a Parent Governor, and I fully intend to give my full support to the school to not only maintain the high standards but also to continue to improve the school so that all the students get every opportunity to progress.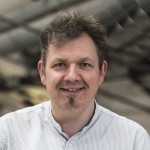 Stewart McKenna, Co-opted Governor
I have been a parent governor, and now co-opted governor, since October 2016. I have two boys, the eldest now in Junior High and the youngest in Year 4 (Sep 2021).
I am an Architect and part of the leadership team for an Architectural practice in Newcastle and have responsibility for the practice-wide management system incorporating quality, environmental and health and safety. Through my job I have witnessed the positive impact that engaging and connective with the children can make and I will do all that I can to help Archibald remain the outstanding school it is by supporting the governing body and the school management team to ensure it goes from strength to strength in delivering high-quality teaching.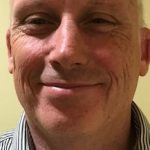 John Beeley, Parent Governor
I am the manager of the Tees Valley Museum Group . My son William is in year 4 (Sep 2021) and has prospered at the school. I am excited to join the team of School Governors at Archibald as a Parent Governor and look forward to helping staff, children and parents work towards achieving their goals. Archibald is already a great school and I am committed to ensuring the school continues to offer the best experience possible for our children.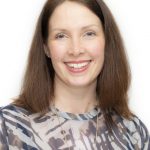 Rebecca Turner, Headteacher
I joined Archibald in September 2007 after teaching at a primary school in Newcastle for 5 years. On joining Archibald I held the role of Key Stage 1 Team Leader until I was appointed Deputy Headteacher in October 2011 and Headteacher in January 2020.
I am immensely proud of working at Archibald First School and being part of the school team! It is a fantastic place to be; the team effort between the children, parents and staff make it the fantastic school that it is.
I look forward to working with the Archibald School Family going forwards.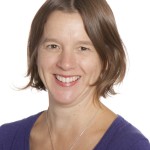 Angela Ward, Co-opted Governor, Chair of the Teaching and Learning Committee
I have been a governor at Archibald First School for many years, initially as a parent governor and now as the teaching staff representative on the governing body. I teach in the Early Years' department and work with children across the school in the Green Team. As well as being a member of the full governing body, I am Chair of the Teaching and Learning Committee.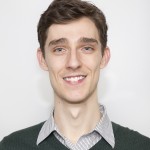 Sean Morrow, Co-opted Governor
I am very proud to be part of the fantastic team we have here at Archibald First School. My first year as a teacher was in 2009 and I have thoroughly enjoyed working in both KS1 and KS2 since then. I am currently the Science Leader here at Archibald as well as the STEM Leader for the Gosforth Schools' Trust.
In Autumn 2017 I became part of the Finance Governing Committee which was a role I enjoyed. As of September 2019, I now sit on the Teaching and Learning Committee. I look forward to many more years of working with the children, parents and staff of Archibald to help continue to make it such a wonderful school.
I was delighted to join Archibald in September 2016. Since then, I have enjoyed teaching in both KS1 and KS2. I currently teach in Year 2 and coordinate PE across the school. Due to this, I have a keen interest in promoting healthy, active lifestyles to our families, and therefore enjoy ensuring all children at Archibald have multiple opportunities to be active and try something new.
In September 2019, I became a member of the Governing Body, serving on the Finance Committee. I am excited to further my role by working with the children, parents and staff of Archibald and relish any opportunity to support the continued development of the wider school.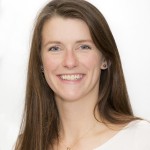 Anna Steer, Foundation Trust Governor
I am a Secondary Biology Teacher in Gateshead and work with feeder primary schools as a Science Liaison.  I have three children, one of whom attends Archibald in Year 3 (Sep 2021) with my eldest two now in the middle school. I became a Parent Governor in October 2015. Four years later, my role has changed to be a Foundation Trust Governor, and I hope to contribute to the further success of the school with enthusiasm, creative thinking and experience from my perspectives as a parent, teacher and carer.
Nick Rayner, Parent Governors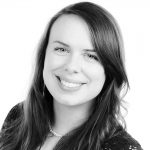 Kate Hawley, Co-opted Governor 
I joined as a governor in the summer of 2021. I live with my husband and two young children locally in Gosforth, living a stone's throw from the school, and I am really excited to represent the local community within the family of the school!
I work for the Forestry Commission, managing North East England, so spend my days in the beautiful wilds of Northumberland. I have a real passion for team management, personality profiling (I am a Myers Briggs practitioner) and conservation of our natural world. I am looking forward to contributing to the further success of this wonderful school through my governor role.
Local Authority Governor – Vacancy
Governing Body Information: Election, Dates of Office, Roles, Committees  and Interests
Recent Governors
Alan Taylor, Local Authority Governor 
Alan joined the governing body at teh start of 2020. He was delighted to be offered a place on the governing body of Archibald First School. His appointment happened as he retired  after working for Newcastle Local Authority for nearly 30 years in the Schools HR Team, as an HR Adviser.
Alan's knowledge and experience of employment  and school related matters contributed to the school  and its continuing success in providing high quality learning to the children. Alan stood down for personal reasons in September 2021.
Mark Ingleson, Co-opted Governor
Mark joined the governing body in June 2017 at which point two of his children were in Years 1 and 3 with the eldest having moved to middle school in 2016.  As Mark stepped down at the end of his term of office (June 2021), his two youngest children were heading into Year 2 whilst the three oldest had moved to the Junior Academy. Mark was the  PE and Sports Premium Link governor and on the Finance Committee.
Chris Bourke, Associate Governor
Chris was Deputy HEadteacher at Archibald between April 2020 and July 2021 before moving to pastures new. As a member of the Senior LEadership Team, Chris was an Associate Governor.
Julia Bayes, Headteacher
Julia joined Archibald First School as Headteacher in September 2009. Previous to  her appointment she was Headteacher of a Primary School in the west of the city and had been in education as a teacher, Deputy Headteacher and  Headteacher since 1975!
Julia retired in December 2019 to spend time with her family.
Peter Crabtree, Joint Vice-Chair, Local Authority Governor
Peter was a governor at Archibald for nearly 30 years. In September 2019, the time came for Peter to resign his post as he continues his ventures around the world.